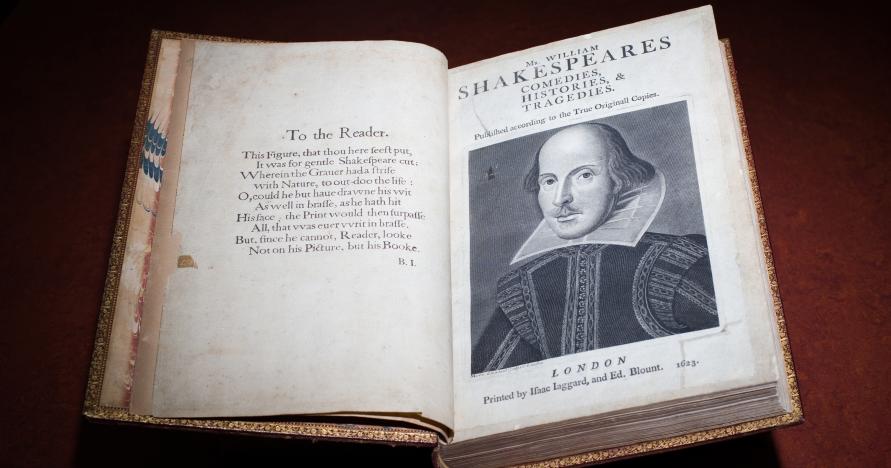 The First Folio is one of the very first collections of drama printed in the folio format. The folio was commissioned by two of Shakespeare's principal actors, John Heminge and Henry Condell, shortly after Shakespeare's death. At the time it was printed, folio format was reserved for law and religious texts. The folio has preserved over 18 of Shakespeare's plays. Many of Shakespeare's original plays were never published, and if they were, often illicitly and with a variety of errors. This folio preserved many plays that would have been otherwise lost.
First Folio Friday features an introduction to this historic text, a chance to view UCI's copy up close, and short performances from this year's New Swan plays. English refreshments at 11:15.
INFORMATION AND REGISTRATION PAGE: UCI LIBRARIES
Hosted by the UCI Libraries and the New Swan Shakespeare Center.