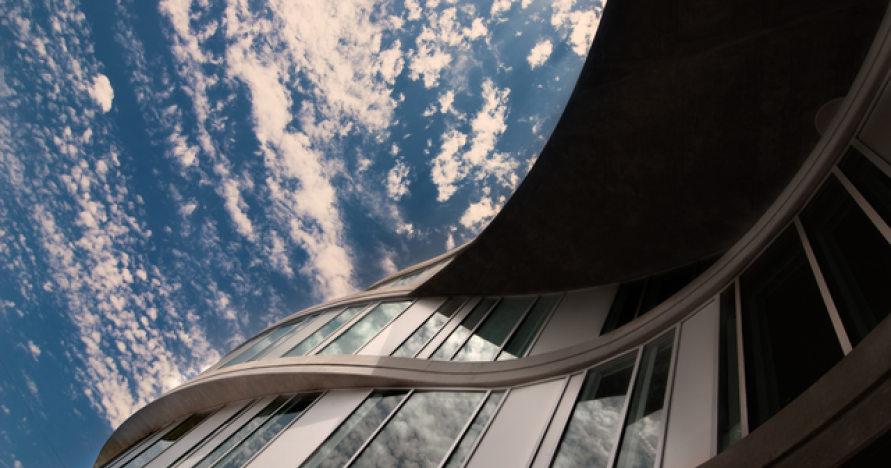 Please join us on Wednesday, May 18, 2022, 4:00-6:00 PM PST in UC Irvine's Humanities Gateway (HG) 1010 for a talk titled "Redrawing the Mediterranean: Dora Gad's yam tikhoniut" by Chelsea Haines.

Because the first Zionist settlements were largely oriented away from the sea, the Mediterranean occupied a peripheral place in the early Israeli imagination. As Jewish immigrants established communities inland, the coast became more of a stopover than a destination. By the thirties, Zionist leaders had become overtly wary of the Mediterranean, some even expressing concern that coastal cities like Tel Aviv exuded a sense of Levantism (levantiniut), a cosmopolitan identity that weakened its Hebrew character. By the sixties, however, Israelis began to turn toward Mediterranean regionalism, sustained by Israel's increased diplomatic and economic appeals to international investors and tourists. For these figures, the Mediterranean seemingly offered a newly inclusive and humanistic Israeli identity that rejected overt nationalistic sentiment.

Perhaps more than any individual in Israel, Dora Gad was responsible for developing during this period what came to be regarded as a quintessentially Israeli aesthetic in her interior designs. Through the strategic use of local materials, national art and artifacts, and international design principles, Gad produced a Mediterranean-Israeli aesthetic for projects at the nexus of international leisure and Israeli diplomacy. Gad led the design of the Hilton and HaSharon hotels in Israel, ZIM cruise ships, and El Al Airline planes with the same dedication to Mediterranean form as her work on the Knesset, Israel Museum, and Israel Embassy in Washington D.C. From the pejorative levantiniut of the thirties to the celebratory Mediterraneanism (yam tikhoniut) of the sixties, this lecture considers the transition in Israeli architecture and design through Gad's work, underscoring the role of design in Israel's redefinition as a Mediterranean country and its ramifications for Israeli geopolitics in the sixties and beyond.

Chelsea Haines is an art historian and curator based in Arizona and New York. She currently teaches art history at the Herberger Institute for Design and the Arts at Arizona State University. Her research focuses on modern and contemporary art and architecture and histories and theories of museums, exhibitions, and the politics of display, with a specialization in Israel-Palestine and the Middle East. She received a Ph.D. in Art History from The Graduate Center, City University of New York in 2020. Her current book project explores the role of art exhibitions in Israeli nation-building from the founding of the state in 1948 to the establishment of the Israel Museum in Jerusalem in 1965. Her research has been supported by a Fulbright Fellowship, a New York Public Humanities Fellowship, and a Presidential Research Fellowship at The Center for the Humanities at The Graduate Center. From 2020-21, Chelsea was Visiting Assistant Professor of Art History at Purchase College, State University of New York. She previously taught at City College, Lehman College, and the Parsons School of Design at The New School.

This event is presented by UCI Center for Jewish Studies. Made possible thanks to a generous contribution from Marc Friedman.
Humanities Gateway (HG) 1010