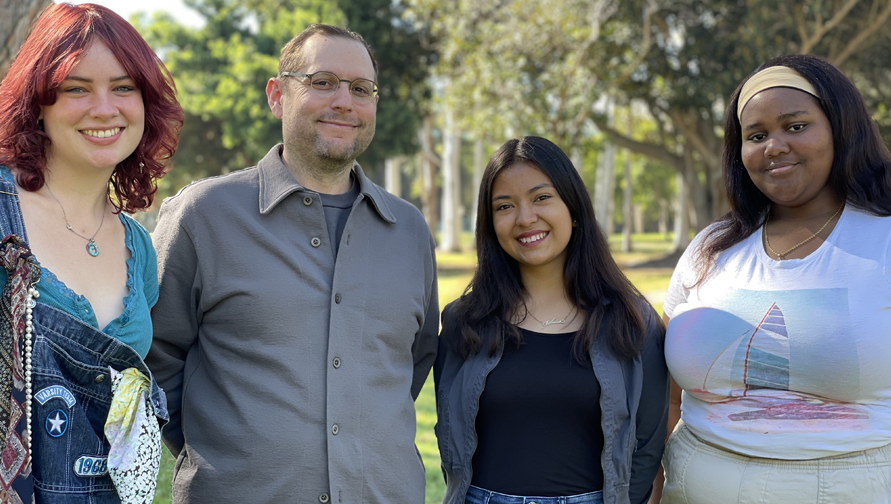 By Scott Lerner
As we begin the 2023-24 academic year, I would like to take this opportunity to highlight the School of Humanities' ongoing efforts to build community, belonging and success among its many first-generation students. 
More than half of our incoming class self-identify as first-generation. These are students whose parents or guardians have not received college degrees. While such students bring immense talents, strengths and determination to UCI, they may also struggle in unique ways. Academically, first-gen students encounter a hidden curriculum that can seem like a mystifying array of expectations. Other challenges, including social and financial, can interfere with achieving academic success on campus.
The School of Humanities responds to these realities by seeking to better understand what it's like to step foot on campus, and into higher education. Innovative programming, like our Pathways freshman seminar and First-Gen Pathways to Success interview series, fosters dialogue and collaboration among humanities students, faculty and staff about the challenges they face and how they persevered. 
The result is a dynamic and robust approach to increasing first-gen visibility in our School and on campus more broadly. In classroom and peer mentor settings, students build community and find strength and resolve through shared experiences. Now in its second year, faculty from every department and unit have gathered as an Advisory Committee dedicated to collaborative pedagogical change and program development. By sharing resources and pooling personal experiences and observations, faculty are finding innovative ways of supporting first-generation student wellness and success. 
"First-generation student" can read like a broad, even homogenous category. By increasing visibility and empowering student engagement with first-gen identities and experiences, the School of Humanities is deepening our understanding of what "first-gen" means, and what it can mean.  
Please follow our First-Gen Pathways to Success interview series to meet some faculty involved with the advisory committee who were themselves first-gen students. These interviews were conducted by undergraduate and graduate first-gen students, some of whom are alumni of our Pathways seminar.
Scott Lerner
Lecturer, Composition Program | Coordinator of Humanities First-Gen Student Initiatives
slerner1@uci.edu