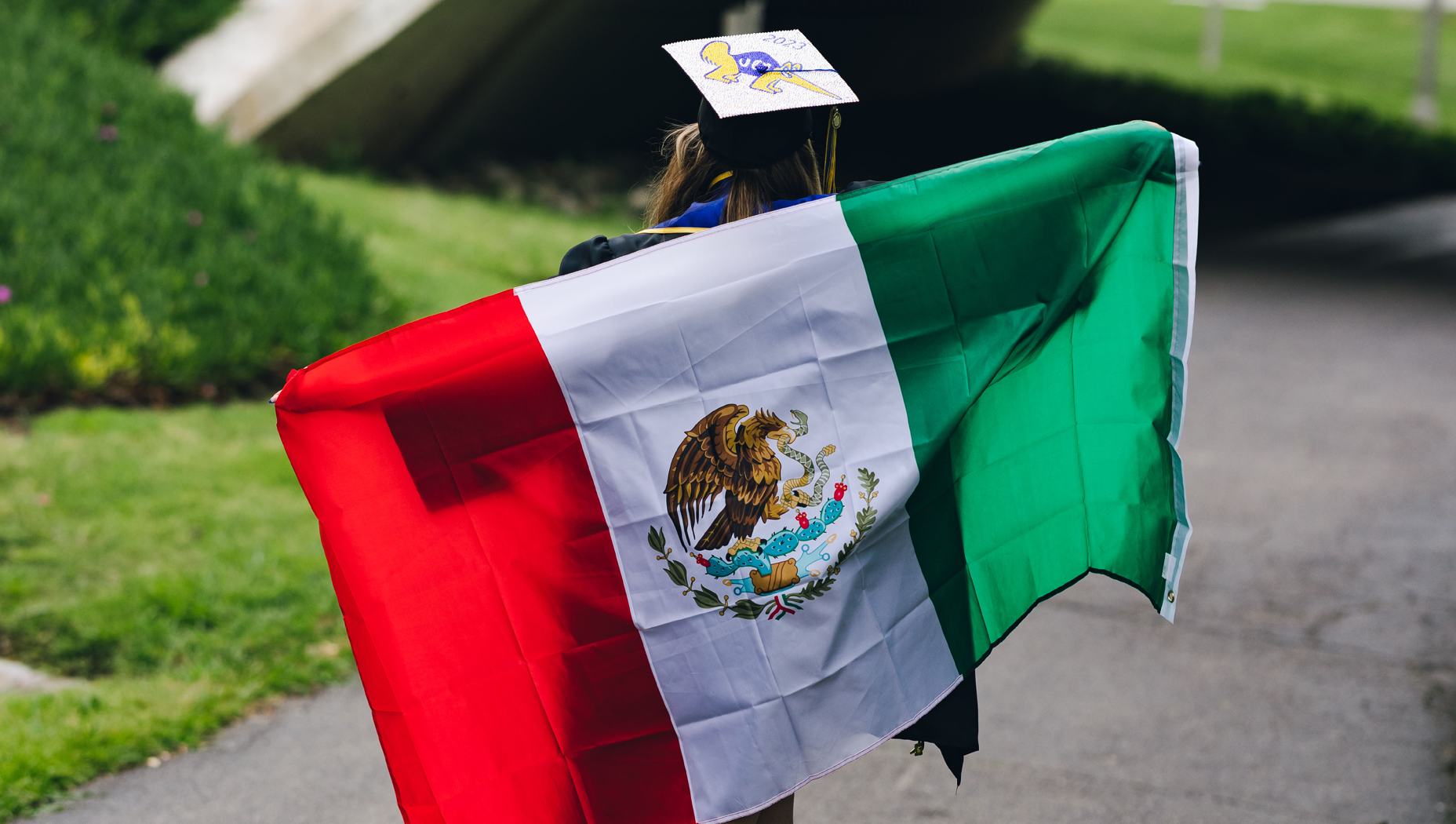 By Nikki Babri
Each year, from September 15th to October 15th, Hispanic Heritage Month serves as a time to acknowledge and celebrate the countless contributions, diverse cultures and rich histories of the Hispanic and Latinx communities. In the humanities students can explore interdisciplinary scholarship and community outreach opportunities within the realm of Hispanic/Latinx studies, including majors and minors in Spanish and Portuguese, a minor in Latin American and Caribbean studies and the UCI Center for Latin American and Caribbean Studies.
This Hispanic Heritage Month, we highlight four humanities students and alumnae emboldened to craft their own stories of empowerment and change. 
A passion for civil rights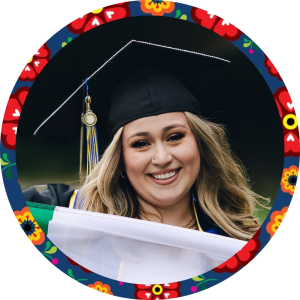 For Jessica Ortiz (B.A., history, minor in sociology '23), a second-generation immigrant, growing up in Santa Ana surrounded by both undocumented and documented Mexican immigrants shaped her ambition to become a civil rights attorney. It also instilled in her a profound desire to make a difference. As a history major dedicated to researching the intersections of religion, race and sexism in major historical events, Ortiz's studies illuminated the deep-rooted issues that have persisted throughout American history.
Ortiz remarks that graduating magna cum laude with numerous accolades, including the Chancellor's Award of Distinction, was "surreal, especially for a first-generation college student and the daughter of Mexican immigrants." 
As a Humanities Peer Mentor, Ortiz could see her impact on fellow students – many of whom were first-gen – as she worked to make their transition to college easier than her own had been. She acknowledges the influence of several professors, including Alex Borucki, a professor of history. Her study of Ursula de Jesus, an Afro-Latina figure, earned her an award and reinforced her commitment to challenging structures of sexism and racism.
"The humanities program at UCI has given me a deeper understanding of what it means to be a Latina in our current society," Ortiz remarks. "Studying history is what helps me analyze all these events and know that I can still make a difference."
Bridging identity and journalism
For Silvia Gonzalez, a fourth-year student majoring in literary journalism with a minor in Chicano/Latino studies, her Latinx heritage remained at first separate from her academic pursuits, particularly in the realm of writing.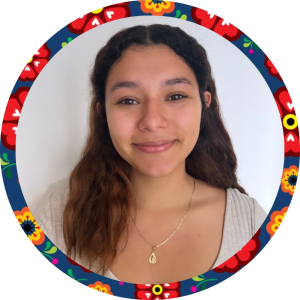 "Once I incorporated my heritage into my writing, everything I was writing seemed to matter. There was an underlying purpose now, whether I did it on purpose or not," shares Gonzalez. Accepting that her Latinx experience will always shape her perspective in crucial ways has "made me a better writer," Gonzalez explains. "I feel like I have something important to share."
Gonzalez's educational journey was transformed when she took her first journalism class with a Chicanx focus, "Writing the Latinx Experience," with Pulitzer-prize winning Professor Héctor Tobar. "I spent time listening to him, learning what it meant to be Latinx, and learning the importance of writing about this experience. This is when I finally started to notice that maybe this part of me that wanted to be a journalist and the part of me that was Latina could coexist," reveals Gonzalez.
The imposter syndrome that had occasionally plagued her vanished. Gonzalez no longer felt like an outsider, merely going through the motions; she now relished the writing process because it was centered on topics that resonated with her. She adds, "I enjoyed what I was writing about because it was things I knew, things that mattered to me."
However, Gonzalez also recognized a gap in representation within traditional journalism and saw an opportunity to change that narrative. "There are so many people who deal with the same experiences and who would benefit from reading pieces like these. Pieces that focus on issues of immigration, machismo, discrimination or even the commonalities that first-generation students all feel when stepping out into the world," she says.
Recovering Latinx histories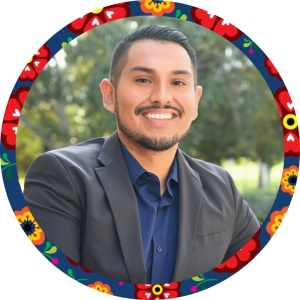 As a first-generation Latinx Ph.D. candidate in history, Pedro Enrique Puentes is on a mission to recover local histories, stories and voices from his community that are often overlooked or erased by larger national narratives. Driven by his heritage, Pedro has found support from faculty members like Dr. Ana Rosas, a professor of history and Chicano/Latino studies, and others who have guided him on his academic journey and continue to serve as role models.
A pivotal course for Pedro was "History 260: Histories of the U.S.-Mexico Borderlands," which allowed him to understand the long historical struggle of Latinx communities in the U.S. and their resilience in overcoming obstacles. 
Puentes' commitment extends beyond the classroom. He has been involved in a number of cultural-focused projects, from LA Plaza de Cultura y Arte and SAGE at UCI, to most recently "Mapping Califas," a project that aims to historicize and shed light on the struggles and movements of Mexican, Mexican American and Chicano/a communities in California, and is supported by the UC Humanities Research Institute. These experiences, combined with his humanities coursework, provide him with the tools to support both on-campus and off-campus projects that bridge the gap between academia and the needs of his communities.
"I believe the skills and knowledge gained from the humanities allow me to understand that there are people who are willing to take on the challenges of the real world from a humane perspective that includes trust, love and respect," Puentes shares. "Through this approach, we can change the world to a place with more empathy, a place of hope and a place where we can all thrive and succeed."
Championing representation
Growing up in an immigrant Latinx household gave Chelsea Salinas (B.A., history '23) a unique perspective on the importance of representation for all underrepresented minorities.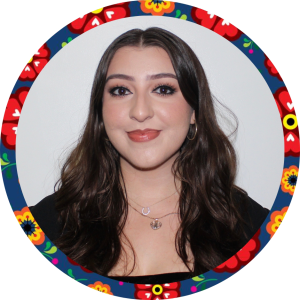 Humanities courses such as "History 142A: California Dreaming: Conquest, Conflict, and Globalization in the Golden State" and "History 15F: What to Eat? Immigrants and the Development of American Cuisines" provided Salinas the means to think more deeply about her own culture. These discussions didn't end in the classroom; they carried over into further conversations outside the UCI campus. "We can take those ideas home and engage in similar conversations with friends and family to get a richer understanding of our culture." 
A faculty member who played a key role in Salinas' journey was David Igler, a professor of history, who offered crucial support and guidance. "One of the most difficult parts of being a Latinx first-generation student for me has been knowing where to go for help or what opportunities are available. Thankfully, I knew that I had a faculty member who I could go to, and it made future interactions with professors much less intimidating," she recalls.
Salinas reflects upon a key value she learned in her humanities classes: every person has a right to share their own experiences in hopes of learning from one another. "I hope that by speaking up in my own family and community it inspires others to do the same." Her advice to Latinx students, especially first-generation Latinx students, is clear: "Don't be afraid of using your voice. Don't be afraid to speak up in class about your experiences."
To learn more about Hispanic/Latinx studies at UCI, check out this special report.
Alumni
Center for Latin American and Caribbean Studies
First Gen
Graduate Students
History
Literary Journalism
Undergraduate Students