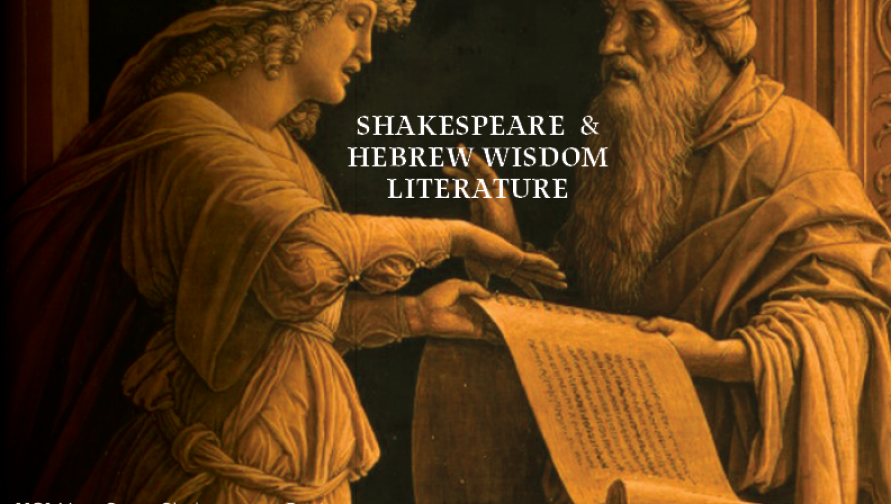 Two works of writing, the Bible and the plays of Shakespeare, have received an outsized share of interpretive attention in the Western tradition. Approached as sources of wisdom, as treasuries of poetic imagery, and as collections of dramatic stories and national history, these works have been analyzed, emulated, revised, and contested by many generations of readers and writers. Shakespeare himself, though not a theologian in the style of Maimonides, Dante or Milton, was immersed in a Biblical culture defined by both the fluency of everyday worship and the controversies of the Reformation. In plays combining Catholic, Protestant, Judaic, and classical source materials in an international context marked by globalization and new cultural contacts, Shakespeare struggled to think beyond the confessional divisions of his day. His plays are thus a rich resource for interfaith exploration.

Now, you can study Shakespeare and the Bible together, arriving at your own interpretive conclusions in dialogue with other learners and scholars, in these two free seminar series!

In Shakespeare and Hebrew Wisdom Literature, presented in partnership with the Advanced Learning Institute at the Jewish Collaborative of Orange County, Julia Lupton will explore Shakespeare's affinities with the Hebrew Bible. Three Mondays, 9:30-10:30 am PST, March 7, 14, and 21. Free and open to all. Registration through the Jewish Collaborative of OC.

 In Shakespeare's Psalms, Julia Lupton (UCI) and Sean Keilen (UCSC) are co-hosting a series of seminars. In addition to teaching some sessions themselves, Julia and Sean have invited distinguished guest speakers, including Robert Alter, Paul Edmondson, Hannibal Hamlin, and Shaina Trapedo '13. Seven Wednesdays in April, May, and June, 12:00-1:15 pm PST. Free and open to all; register here.

And coming this summer, 2022: Shakespeare and Sacred Texts, a week of study featuring Cantor Matt Austerklein, Cantor Hazzan Marcia Tilchin, Julia Lupton, Eli Simon, and New Swan actors. Co-sponsored by the Jewish Collaborative of Orange County.