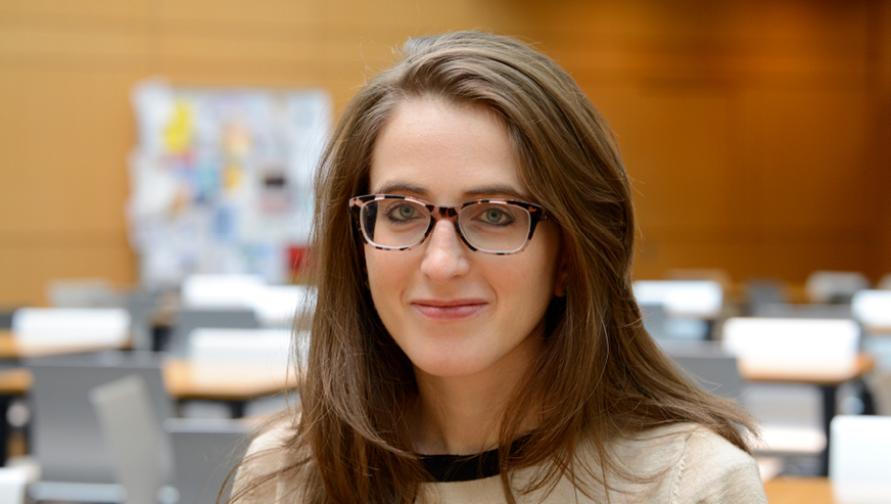 Abigail Lapin Dardashti, assistant professor of art history at UCI, has received a Fulbright Scholar Award to conduct research in Brazil during the 2022-23 academic year.
Dardashti will work as a Fulbright Scholar in the history of art department at the University of São Paulo. The award enables her to collaborate with museums, galleries, scholars, curators and students in the city of São Paulo, and to promote the history of modern Afro-Brazilian art, migration and international exchange at the university.
"After completing the Fulbright Study/Research Program as a Ph.D. candidate in 2018, I am thrilled to return to Brazil as a Fulbright Scholar to finalize the research for my book manuscript and collaborate with esteemed colleagues working on art, exile, migration, race and social justice," Dardashti said.
Her book manuscript, Itinerant Modernism: Politics and the Rise of Afro-Brazilian Art, examines the work of Afro-Brazilian modern visual artists and international exchange during Brazil's military dictatorship, which took hold from the 1960s to the 1980s. She traces the artists' travels through the African continent, the Americas and Western Europe, understanding how their experiences abroad shaped their artmaking and ultimately shifted ideas of racial identity in Brazil. She will consult archives and conduct interviews in São Paulo as well as in Rio de Janeiro, Salvador da Bahia and Brasília. While at the University of São Paulo, she will give two public lectures drawn from her book manuscript and participate in collaborative research about art and exile.
The trip also sets the foundation for future research on her second book project, which will examine the work of Brazilian architects in West and Central Africa during the military dictatorship of the 1970s.
"I am delighted to participate in current conversations in academia and at museums about Afro-Brazilian art and social justice in Brazil, which will undoubtedly inspire new perspectives and future collaborations," she said.
The Fulbright Program awards only 800 scholar grants per year to university faculty and administrators out of thousands of applicants in the U.S.
Art History
Gifts & Grants