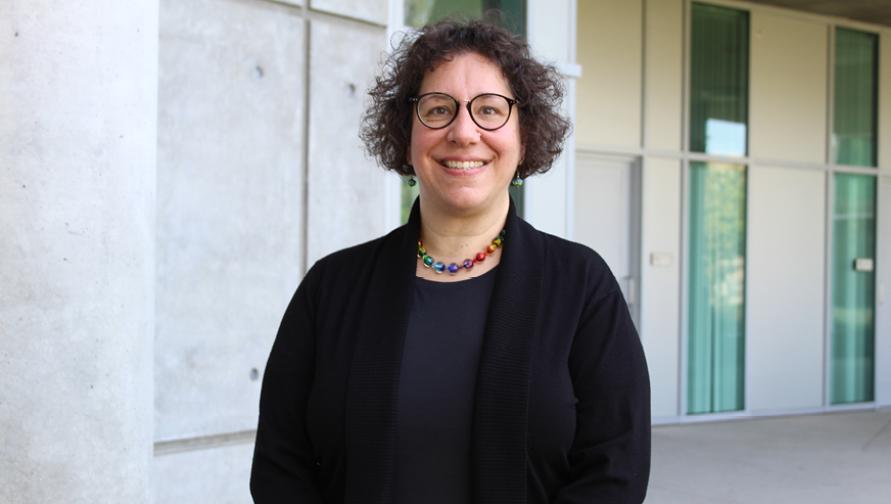 Sharon Block, professor of history at UCI, has been named a 2020-2021 fellow at Stanford University's Center for Advanced Study in the Behavioral Sciences.
Block, who focuses on race and sexuality in North American history as well as digital humanities, is one of two historians chosen for the fellowship. The incoming class represents 20 U.S. institutions and 11 international institutions and programs. They will conduct research in a diversity of fields within or intersecting with the social and behavioral sciences.
"I'm thrilled to be a humanities scholar selected as a 2020-2021 fellow at the Center for Advanced Study in the Behavioral Sciences where I can develop my book,
The Afterlife of Rape: Lives and Communities in Early America
," said Block. "Recovering the effects of sexual violence across the life course necessarily builds on modern behavioral science scholarship while interrogating archival practice and the terms by which we might produce history. This narrative history of diverse women's lives aims to show how sexual violence was simultaneously a trauma-producing event and an axiomatic feature of the inequalities that organized early American life."
Block is the author of
Colonial Complexions: Race and Bodies in Eighteenth-Century America
(University of Pennsylvania Press, 2018) and
Rape and Sexual Power in Early America
(University of North Carolina Press, 2006). Her latest essay "
Erasure, Misrepresentation and Confusion: Investigating JSTOR Topics on Women's and Race Histories
," Digital Humanities Quarterly (2020) exposes racism and sexism in a popular academic scholarly database.
"The fellowship program is the center's founding pillar; its enduring excellence continues to serve as the model that others have emulated for decades," said CASBS associate director Sally Schroeder. "Each year we work really hard to attract the world's brightest scholars and meet the ever-high standard we set for the program. And each year we achieve it – the 2020-21 fellows class is no exception."
History
Digital Humanities
Gender and Sexuality Studies