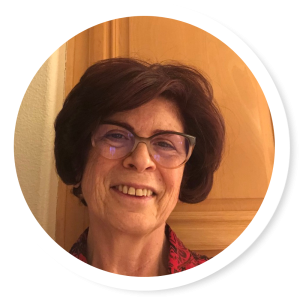 Nasrin Rahimieh is Howard Baskerville Professor of Humanities and holds appointments in Comparative Literature, European Languages and Studies, and Gender and Sexuality Studies.
She served as Maseeh Chair and Director of the Samuel Jordan Center for Persian Studies and Culture from 2006 to 2014.
She was Dean of the Faculty of Humanities at McMaster University (2003-2006), Associate Dean of the Faculty of Arts at the University of Alberta (1999-2002) and President of the International Society for Iranian Studies (2006-2008).
She received her B.A. in French and German from Dalhousie University in 1981, MA in German also from Dalhousie University in 1983, and PhD in Comparative Literature from University of Alberta in 1988.
Her teaching and research are focused on modern Persian literature, the literature of Iranian exile and diaspora, contemporary Iranian women's writing, and postrevolution Iranian cinema. Among her publications are Iranian Culture: Representation and Identity (2015), Forugh Farrokhzad, Poet of Modern Iran: Iconic Woman and Feminine Pioneer of New Persian Poetry (2010) co-edited with Dominic Parviz Brookshaw, Missing Persians: Discovering Voices in Iranian Cultural History (2001), the English translation of the late Taghi Modarressi's last novel, The Virgin of Solitude (2008), and Oriental Responses to the West (1990).
Her current project is on contemporary Iranian women's literature.
About the Equity Advisor role
The Vice Chancellor for Equity, Diversity and Inclusion, Douglas Haynes, through the Office of Inclusive Excellence appoints an equity advisor for each school, who, in collaboration with the Dean, participates in the recruitment process, organizes faculty career advising, and promotes equity and diversity within the School of Humanities. 
The equity advisor also serves as advisor to the Dean on equity, diversity, and inclusive excellence. This role is a leadership position within the Dean's Cabinet and focuses broadly on all aspects of equity, diversity, and inclusive excellence within the School of Humanities.
On July 1, 2020, Tiffany Willoughby-Herard entered the role as the Equity Advisor for the School of Humanities with the expanded role of Special Assistant to the Dean of Humanities. Willoughby-Herard is already working on a number of school-wide and campus-wide initiatives, including:
Launching the Inaugural Climate Council for the UCI School of Humanities, which will serve as a decision-making body for the school, addressing both challenges and opportunities for inclusive excellence.
Developing fellowships for scholars already engaging in diversity and inclusion efforts on campus both as researchers and practitioners.
Creating opportunities to advance postdoctoral students and early-career faculty through co-writing spaces.
Collaborating with the UCI Africana Institute for Creation, Recognition, and Elevation and the Department of Philosophy on a year-long series of guest lectures from philosophers from around the world in conversation with lecturers, graduate students, and faculty in the department.
In coordination with the School of Humanities, she completed UCI's first major initiative with the NIH-supported Leadership Education to Advance Diversity–African, Black and Caribbean (LEAD-ABC), a UCI School of Medicine mission-based program aimed at producing future physicians who are committed to addressing the health needs of African, Black and Caribbean communities in California, the United States, and beyond. Together, they organized faculty in the Department of African American Studies, graduate students in the Culture & Theory Ph.D. Program, and faculty and students in Medical Humanities to present a daylong orientation in August for incoming UCI Medical School students.