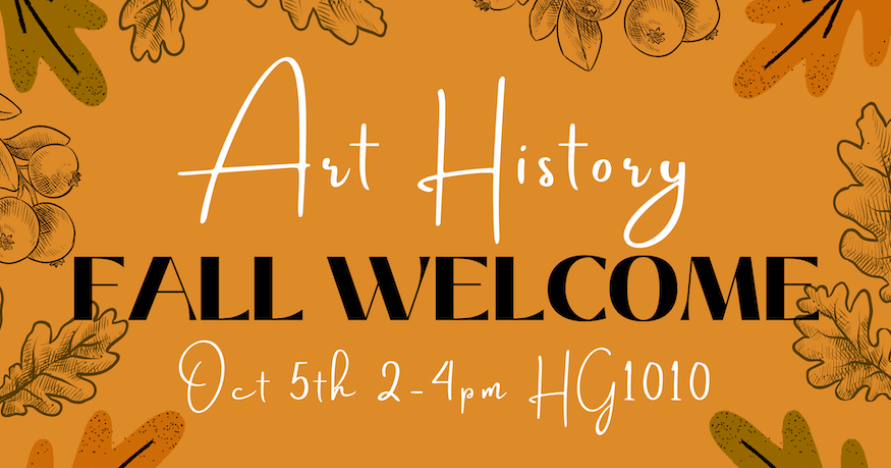 The Department of Art History welcomes everyone to the Fall Welcome! Come meet and connect with the Art History faculty and students in the start of our 2022-2023 school year. Light refreshments will be provided for all, current and prospective students. 
 
The Department of Art History has students from all backgrounds and works within the School of Humanities in offering support to our students so that you are better equipped in your undergraduate journey. 
 
The School of Humanities continues to offer innovative and exciting support for first-generation students. Alongside a robust peer mentor program, this year the School is proud to offer a seminar for incoming first-generation Humanities majors. A new website highlights these programs and more. There is also a new directory of first-gen faculty staff and allies. At the campus level, UCI is a first-forward designated institution, and we are proud of the work ongoing in our School to support this mission. Whether you're just embarking on your journey at UCI or continuing your journey as a scholar, the Department of Art History offers its support.