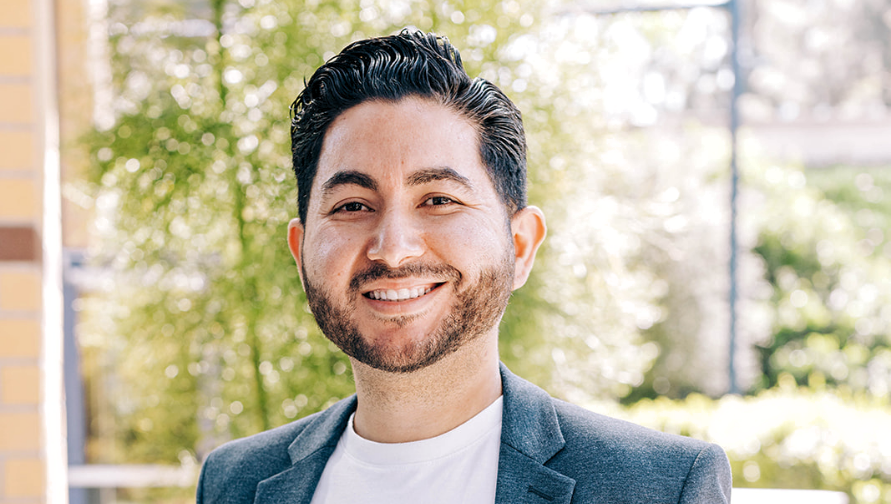 During the Winter Quarter, FMS Major Agustin Garcia Meza participated in Creative Project 198 with Professor Hilderbrand. In his project, he was able to combine his passion for film and his community under the guidance and aid of Professor Hilderbrand who helped him exceed his expectations. 
How has your time as a Film and Media Studies Major prepared you for this project? 

I believe that my time as a Film & Media Studies Major has shaped the way in which I view Cinema. It has prepared me on the technical aspects, and it has also taught me the ability that the medium has to create social change. It has inspired me to create projects that can help create awareness of inclusion and diversity.  

How was it working with your faculty supervisor?

Working with Professor Hilderband has broadened my knowledge of queer history, and it has also provided me with different alternatives when producing the project. Professor Hilderbrand has guided me to see beyond my initial expectations. Thanks to his support, I have gained both knowledge and confidence in the structure in which I want to produce my film.

What drew you to this story/project and what was the most challenging part of the project?

During my first quarter at UCI, I learned about globalism, cultural assimilation, and cultural erasure when I took FMS 130: Digital Rhetoric and Globalization, with

Dr. Ricky Crano

. That is when I realized that my community, the queer Latinx community living in Los Angeles, was being affected by these factors.   

The most challenging part of the project so far has been time management. Research takes time, dedication, and patience. Attending film school while conducting research and working part-time has not been easy, but it has pushed me to be organized in order to keep my project alive.