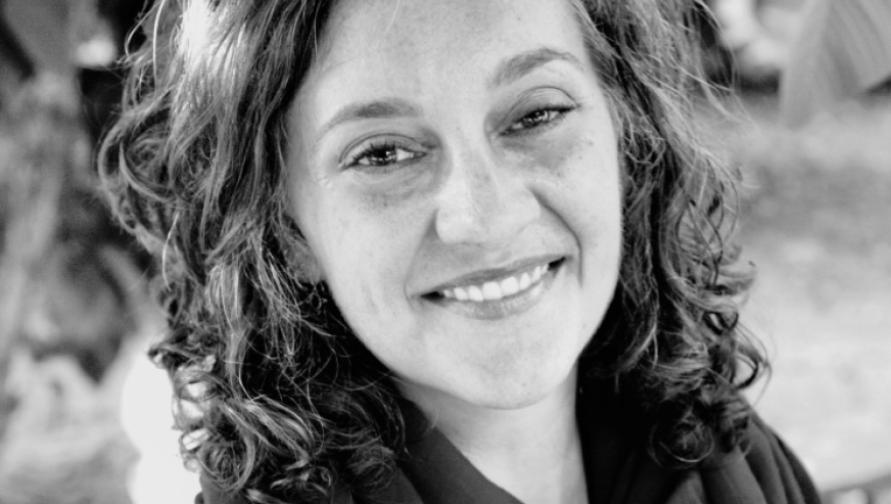 Brianne Donaldson has been named Shri Parshvanath Presidential Chair in Jain Studies, within UCI's Program in Religious Studies and Department of Philosophy. Donaldson joined UCI in the fall from Rice University, where she was the Bhagwaan Mahavir/Chao Family Foundation Postdoctoral Fellow in Jain Studies.
Drs. Meera and Jasvant Modi and their children Dr. Rushabh and Shruti Modi and family, and Mr. and Mrs. Rajesh "Raju" and Neeta Shah and their children, and Avani and Aakash Shah and family funded the chair with a $1.5 million gift and additional $500,000 from the UC Presidential Match for Endowed Chairs program.
"We are thrilled to welcome Professor Donaldson to the School of Humanities," said Tyrus Miller, dean of the UCI School of Humanities. "Her unique interdisciplinary work on ethics and religion will deepen our faculty scholarship and course offerings in philosophy and religious studies. She will also be a vital partner with other disciplines and centers across campus, including our Center for Medical Humanities."
Donaldson's work is oriented toward applied ethics, drawing especially on Jain philosophy and critical animal studies. She mines worldviews—whether religious, secular or scientific—for ways of knowing and responding that extend beyond a narrow view of human, personhood and species. She is the author of
Creaturely Cosmologies: Why Metaphysics Matters for Animal and Planetary Liberation
(2015), co-author of the forthcoming
Insistent Life: Principles for Bioethics in Jainism
(University of California Press, 2020), editor of
Beyond the Bifurcation of Nature: A Common World for Animals and the Environment
(2014) and co-editor of
The Future of Meat Without Animals
(2016) and
Feeling Animal Death: Being Host to Ghosts
(2019).
"I look forward to bringing Jain studies—and South Asian religious and philosophical traditions more broadly—into campus conversations and courses at UCI," Donaldson said. "I am also exploring opportunities where the rich textual history, metaphysical insights and ethical commitments of South Asian traditions, including Jainism, can contribute to other disciplines and discussions, such as medical humanities, animal ethics, anthropology, agricultural ethics, plant-based food initiatives, and nonviolent advocacy, among others."
The chair's supporters are enthusiastic about how the position will enrich discourse in philosophy and religious studies at UCI and in the local community.
"If you want to walk fast, walk alone. If you want to walk far, walk together. With Brianne Donaldson, we are walking together toward vibrant scholarship on Jain studies in the Orange County community," said donor Jasvant Modi.
"Brianne's dedication to Jain studies is unparalleled. It has been an immense joy to see her reach the level of chair for Jain studies at UCI and I am confident that she will elevate scholarship in Jain studies at UCI and beyond," said Nitin Shah, M.D., a leader in the Jain community.
"Whenever I think of a person who is full of love, care and compassion for all voiceless and helpless creatures, I think of Brianne Donaldson," added Sulekh C. Jain, a leader in the Jain community.
Publicly launched on Oct. 4, 2019, the Brilliant Future campaign aims to raise awareness and support for UCI. By engaging 75,000 alumni and garnering $2 billion in philanthropic investment, UCI seeks to reach new heights of excellence in student success, health and wellness, research and more. The School of Humanities plays a vital role in the success of the campaign. Learn more by visiting https://brilliantfuture.uci.edu/uci-school-of-humanities/
Philosophy
Religious Studies
Medical Humanities