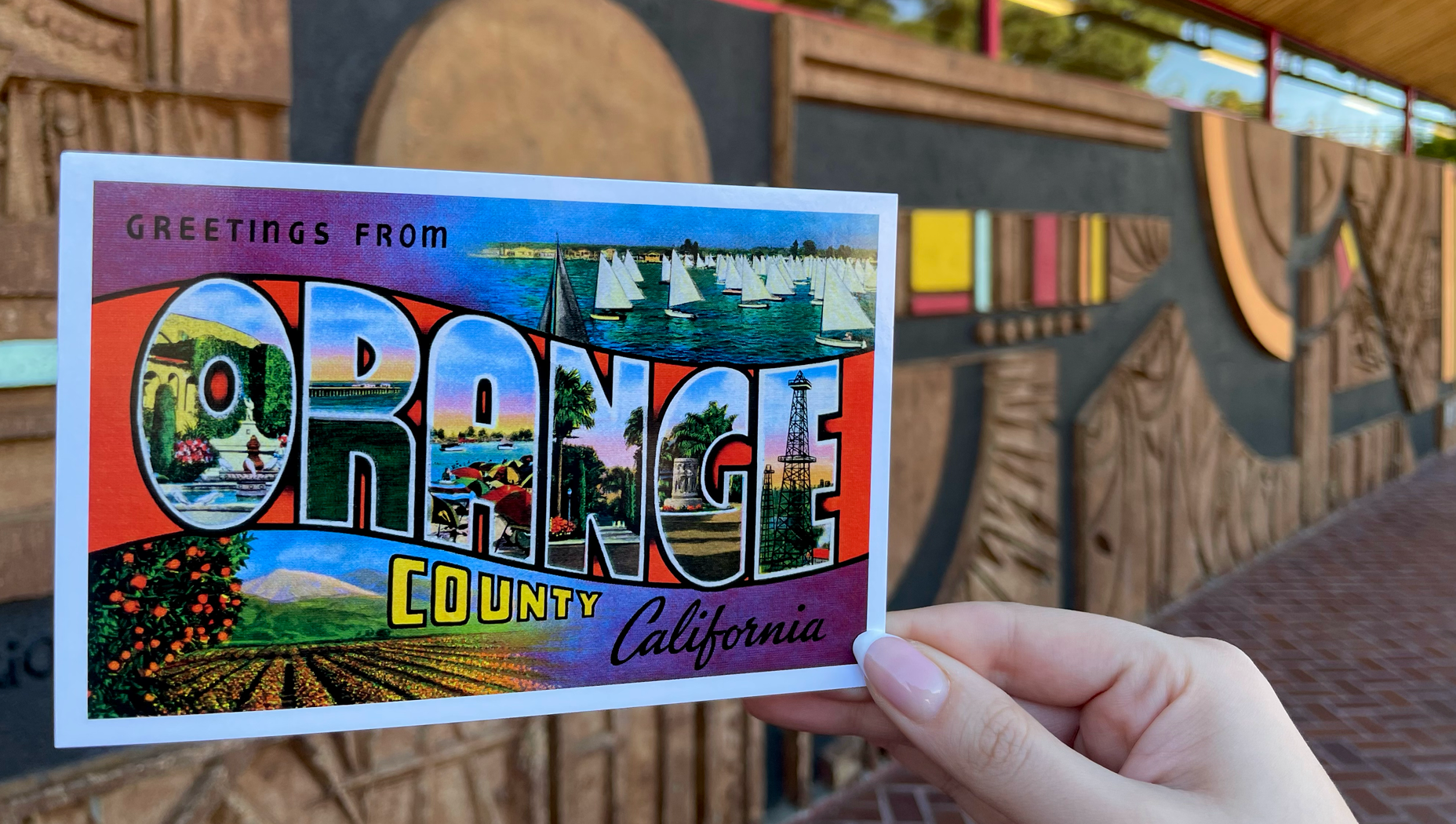 By Nikki Babri
The humanities play a crucial role in creating, preserving and sharing our collective history and culture. And for over two decades, UC Irvine's Humanities Out There (H.O.T.) Public and Higher Education Fellows Program has served as a model of service-learning and public engagement, allowing humanities graduate students to make a tangible impact beyond lecture halls and academic journals. 
The program began in 1997, responding to the passing of Proposition 209 by addressing educational inequities and building strong relationships with local arts and cultural institutions. With a mission to bridge the gap between academic and non-academic institutions, the program encourages intellectual, professional and civic growth among students.
"We started in Santa Ana with activities around mythology – Hercules, the Popol Vuh and Mulan," recalls Julia Lupton, founder of the program and a Distinguished Professor of English. Mythology, she notes, is a great entry into the ancient world for students, and also to archetypes that appear in different cultures and religions. She adds that with the help of UCI undergraduate and graduate students, "we also ran creative writing workshops for K-12 students." This educational partnership allowed UCI Humanities to establish connections with local Orange County students and teachers, a foundational step for the work that continues decades later.
Connecting academia with the community
These community-based projects aim to empower humanities students to address real-world challenges. The involvement of students in community-driven initiatives marks a notable growth in traditional graduate education. It enhances students' learning journeys, broadens their professional horizons and demonstrates the humanities' vital role in addressing contemporary issues – all while making humanities research accessible to a wider audience.
SueJeanne Koh, the current director of the H.O.T. Program, explains, "The path for professional development for humanities Ph.D. students has primarily focused on publication – specifically, peer-reviewed journal articles and monographs. More recently, institutions have also recognized the importance of training in pedagogy."
The program, Koh continues, is an opportunity for students to see how humanistic knowledge comes alive in the larger community, especially through collaboration. "Participating in Humanities Out There allows students the opportunity to collaborate as part of a larger team. Given the often solitary character of humanities research, humanities graduate students may otherwise not have the chance to experience collaborative work as often as students in the social or natural sciences."
Championing the arts in Santa Ana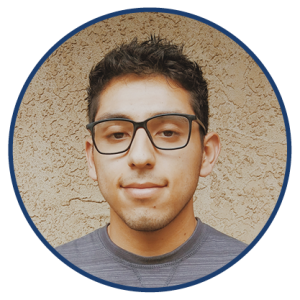 This summer, 17 students at 10 locations spanning from Oakland to organizations throughout Orange County participated in the program. Dante Alvin Garcia, a history Ph.D. student, worked on the Graffiti Arts Program (GAP) with the Santa Ana Unified School District Arts Department. He created learning content and promotional materials that challenged negative stereotypes about Santa Ana. His work aimed to instill pride in the city's students, counteracting long-held misconceptions about their community and spotlighting positive achievements by minority communities.
"As a native of Orange County and as someone who focuses on local history, my research very much focuses on countering those narratives," shares Garcia. "A key characteristic of the project is ensuring students understand the importance of their involvement and impact on their communities."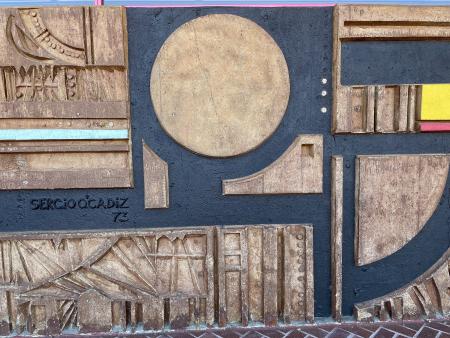 The focus of the GAP mural project largely includes restoring murals at local Santa Ana elementary schools, most notably those created by Mexican artist J. Sergio O'Cadiz Moctezuma in 1973. These murals not only showcase O'Cadiz's significant contribution to Orange County's public art but also reflect the neglect and mistreatment his works have endured over the years. Santa Ana Unified School District is now taking steps to preserve, restore and catalog these murals for future generations of residents and students.
"My goal has always been to make history available to people and communities outside academia. I firmly believe that history is not only knowledge but power; with that power, individuals can answer the issues plaguing their communities," says Garcia. "This experience has taught me that one of the ways to be most effective in our work is to collaborate with the local public institutions. Students shouldn't have to wait until they're 18 to learn about their background and history."
Preserving history at OC Parks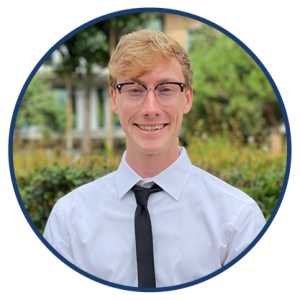 Patrick McBurnie-Nicolay spent the summer working with curators at OC Parks to create a virtual tour of the historic home of Helena Modjeska, a renowned Shakespearean actress from the 19th century. Named for its striking resemblance to the Forest of Arden in Shakespeare's play, As You Like It, Arden is a designated National Historic Landmark.
"For this project I really had to think as both a researcher and teacher," says McBurnie-Nicolay, a 5th-year student in the English Ph.D. program who tracked down 100-year-old photos and deciphered 19th-century handwriting. "Working to make those materials accessible to new, diverse visitors and even potential future researchers required me to think like I was in the classroom again."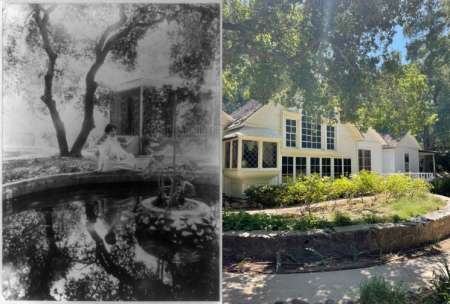 The house is one of only a small fraction of National Historic Landmarks dedicated specifically to women's history. Among the over 2,600 National Historic Landmarks in the U.S., only about 5% are sites dedicated to the narratives of women. Even scarcer are the number of sites telling the stories of immigrant women like Modjeska.
"The virtual tour will make Modjeska's story and the estate she built accessible to visitors who would not otherwise be able to come to the site," he adds. "I hope it will encourage more residents to explore the cultural and environmental legacy of Orange County at Modjeska's ranch and beyond."
Wyatt James Wiggins, a 2nd-year history Ph.D. student, also worked with OC Parks, focusing on the Old Orange County Courthouse. The courthouse, unlike other historic landmarks, remains operational. It holds the distinction of being Southern California's oldest court building, bearing witness to pivotal events that have molded Orange County's rich history.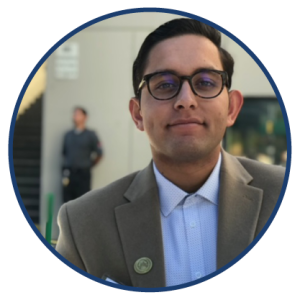 "As I helped create docent materials, I used my background as a public history teacher as well as my academic background in the humanities," Wiggins shares. "I tried to think about what pedagogically makes the most sense as far as materials, but also questioning what types of historical narratives should be amplified for our visitors."
Wiggins points out that local identity was enshrined through the courthouse itself. For example, it was the site for cases like Doss v. Bernal, which helped end segregation against Mexican-Americans in Orange County, particularly in housing. As local, state and national communities continue to reckon with the often painful past, he emphasizes the importance of preserving such narratives.
Video game archives at Black Panther Party OCS
Elliot Bear Yu, a 2nd-year visual studies Ph.D. student, worked as a graduate fellow for the Black Panther Party Oakland Community School (BPPOCS) research cluster, designing an interactive game to engage users in the archival process. The game encouraged them to experience the archival materials from a researcher's perspective and understand the value of archival work and the potential for biases in it.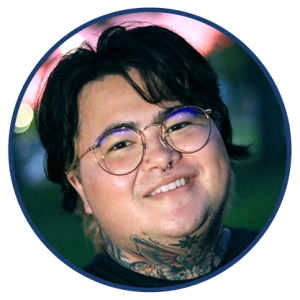 Yu's previous work on video games was instrumental in this project. "I'm an experimental media scholar and I work on a lot of interaction design. When it came to working on an interactive component for our archival materials, we were able to discuss various options for games and exhibits. This meant that we could have informed conversations about game ideas with the entire research cluster, even if they were not familiar with these types of games," he explains.
He also highlighted the organization's role in providing insights into non-academic research careers, particularly for marginalized scholars. "As a queer and transgender scholar of color, much of my work is in direct conflict with the canon in my field," says Yu. "This is a good way to step out of the structure of the university and see how communities are discussing and handling these same issues."
"H.O.T. is a great example of a university-community partnership, where innovative research and programming converge. I hope that we can expand this opportunity to more students in the future," says Koh.
Community engagement
English
Graduate Students
History
Visual Studies