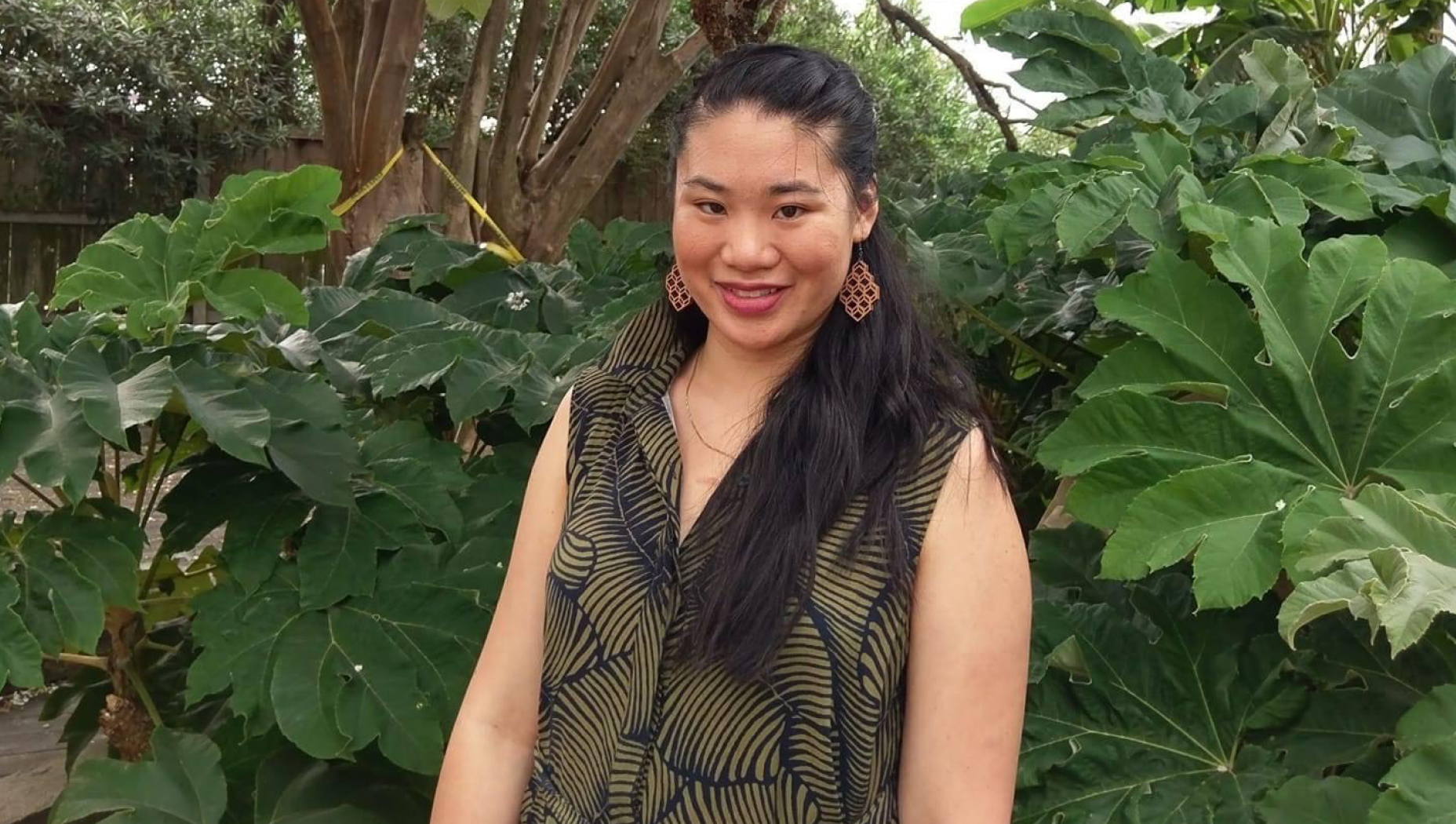 Larissa Fong, '13 | B.A., Art History and Global Cultures
Assistant Director of Annual Giving, UT Dallas
Tell us about your career trajectory since graduating from UCI.
My interest and love for museums began during my time at UC Irvine while I was earning my degree in art history. I was fascinated with how much you can learn about people, culture and history by looking at a single piece of artwork. Following graduation, I was determined to work in the museum or non-profit world. I wanted to work in the non-profit world because I wanted to make an impact in my career and support the arts or help people. 
My first museum job was working in visitor services at the front desk. It was a humbling experience, but I was able to learn about the many different departments that make the museum a magical place. I learned that I loved engaging with visitors, members and donors and making their museum visit special. From working in visitor services, I was given the opportunity to work in membership and later in my career I managed the donor circle program. Through these work experiences I was able to learn about fundraising and how to raise support for museums and non-profits. I recently challenged myself and made the jump from the museum world to working for a university to support an incredible non-profit called the Callier Center for Communication Disorders. 
I recognize how lucky I am that I was able to begin my career in an industry that I majored in. It was amazing to work at both the Oakland Museum of California and the Asian Art Museum, which promotes diversity and inclusion and celebrates different peoples and cultures. The Asian Art Museum was my dream place to work. It was especially powerful as an Asian American to work at a museum that celebrated my heritage and background. 
What are some of your favorite aspects of your current position at UT Dallas Callier Center?
At the Callier Center for Communication Disorders, I am able to raise support for patients who are in need of audiology treatment or speech-language therapy. Many patients come to the Callier Center because they suffer from hearing loss, communication disorders or have autism spectrum disorder and much more. To see patients' lives change because of treatment and therapy is a powerful thing and I'm grateful that patients receive the ability to communicate because of fundraising efforts. I'm happy to be part of a team that raises support for families who cannot afford treatment.
My favorite aspect of my job is talking with patient families and sharing their inspiring stories. I've enjoyed building connections and relationships with patients and donors and being part of their lives. 
What personal projects or interests are you pursuing right now?
Outside of work I enjoy being a dancer and choreographer. I love engaging with the dance community in the DFW area and being able to take dance classes and see performances in the Dallas Arts District. Last year, I was able to stretch myself artistically through an artist residency with Agora Artists, which let me showcase my choreography for the first time in Dallas. It was a rewarding experience and one that I hope to do again in the future. 
How did studying the humanities at UCI impact or shape you as a person? And how did it inform your career trajectory?
Being a humanities major taught me how to dialogue, to navigate difficult conversations and hold space for people who might share different opinions from mine. This has been an incredible tool, as we often run into people today who hold different and sometimes polarizing opinions. I have learned that by asking questions, I might not agree with someone, but can gain a better understanding of their perspective. 
In a professional sense, my degree not only opened my eyes to the museum and non-profit world, but it taught me how to have empathy and compassion for others. My second major in Global Cultures gave me opportunities to take Asian American, Chicano/Latino and African American classes, which opened my world to learning about different cultures, people and communities. Because of these classes, I have a better understanding of how one's perspective can be impacted by one's cultural experiences. This actually helps me in my current job, as I am able to learn about a donor's philanthropy interests and their motivation to give. 
Who were your most significant mentors at UCI?
When I look back, there were many students, staff and faculty who contributed to my academic success and development at UC Irvine. There were counselors from Summer Bridge that welcomed me to UCI, my humanities mentor Holly who helped me adjust to student life and the many professors who were understanding of my learning disability and gave me the accommodations I needed to succeed in the class. I also am appreciative of the Humanities faculty and staff who also encouraged me to take classes that would broaden my horizons, eventually leading me to double major. 
Favorite humanities class at UCI? 
I loved my Asian American classes and art history classes that focused on Asian Art, Medieval Art and Greek and Roman architecture. 
Piece of advice for graduating seniors?
Be willing to try anything (career-wise)! Often, you won't know if you like the career or position until you have tried it, so don't be afraid to take risks and make mistakes. Through many positions, I've learned my strengths and weaknesses, my likes and dislikes, and that has helped me find the job path that I am on today. 
Photo context from Larissa: This headshot was taken my last week working at the Asian Art Museum. The piece behind me is called Collected Letters by Liu Jianhua and it is one of my favorite artworks. I love that it looks like a book has been turned upside down and all the letters, numbers and Chinese characters are spilling out.
Art History
Undergraduate Students