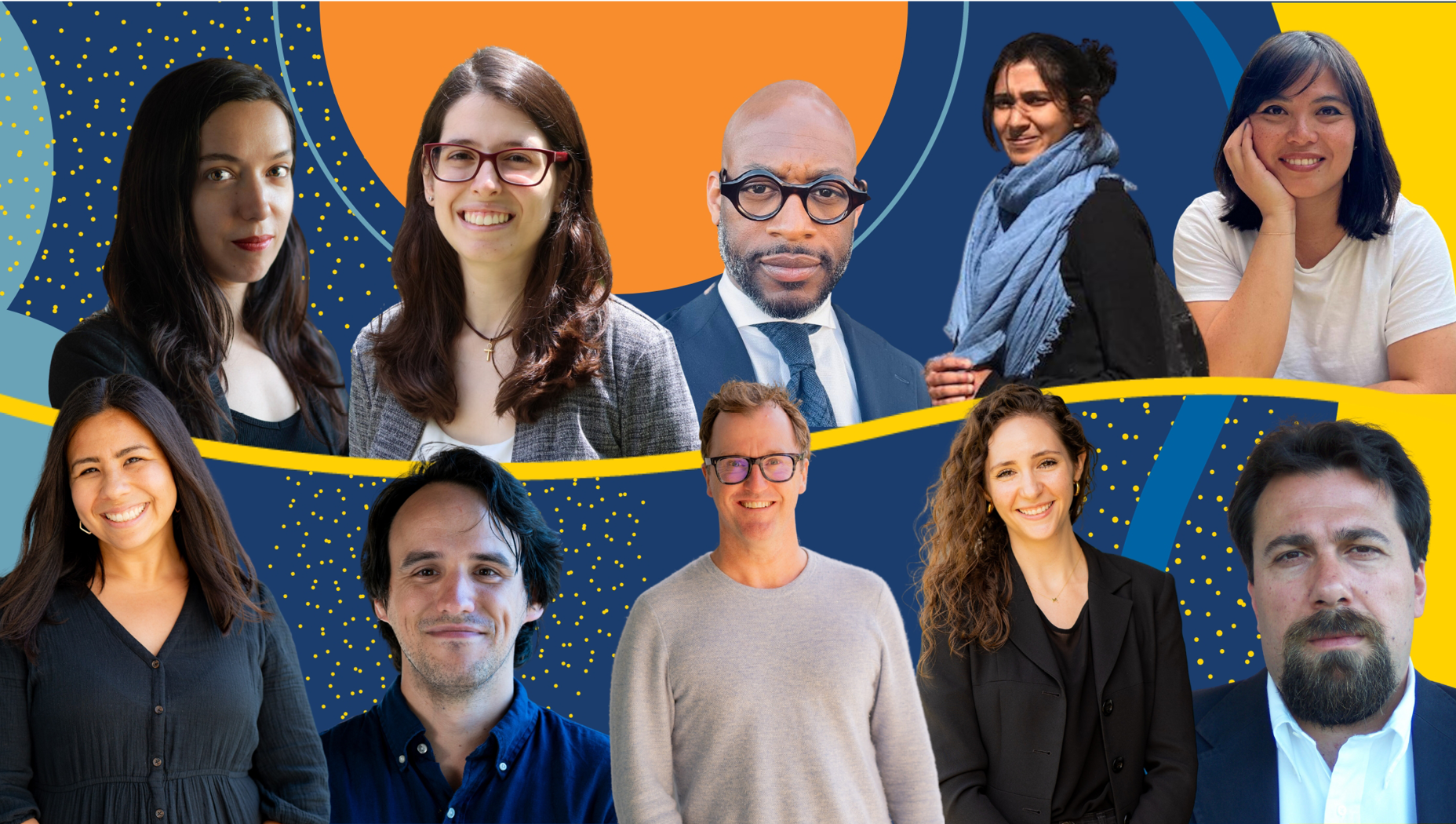 Ten new faculty members have joined the UCI School of Humanities this fall with appointments in the Departments of Art History, African American Studies, Classics, English, European Languages and Studies, History, Religious Studies and Spanish and Portuguese. Their research interests span from archaeology to Latinx comics, French cinema to German literature, religious studies to environmental history and medical to digital humanities. 
Please join us in welcoming these distinguished new faculty members. 
Camille Reiko Acosta, assistant professor, Department of Art History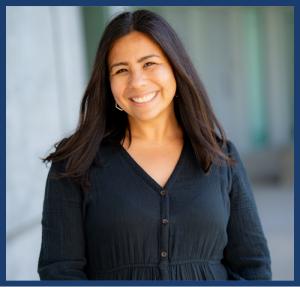 Camille Reiko Acosta joins us from UCLA, where she finished her dissertation on the archaeological evidence for the burial practices of migrants in Classical Athens. She studies questions of identity and cross-cultural interactions, and her research focuses on the archaeology of migration and mobility in the ancient Greek world. Engaged in understanding the lived experiences of migrants themselves, her work examines large-scale movements of entire communities to small-scale movements of craftworkers and artists. Acosta is involved with excavations at Naukratis, a Greek trading port in Egypt, and at the site of Methone in northern Greece, the site of a seventh-century B.C. industrial zone which produced bronze, ivory, bone and ceramic objects. At UCI, Acosta will teach courses on Greek art and archaeology, emphasizing the relevance of ancient Greece to modern students and encouraging students to use their own experiences to approach archaeology in new and innovative ways.
Acosta earned her Ph.D. in archaeology from UCLA, her M.St. (M.A.) in classical archaeology at Oxford University and her B.A. in ancient history and classical archaeology at the University of Edinburgh.
Fun fact: Before becoming an archaeologist, Camille was a stage manager, costume, set and prop designer for theater productions in Los Angeles, Edinburgh and London.
---
Maxime Bey-Rozet, assistant professor, Department of European Languages and Studies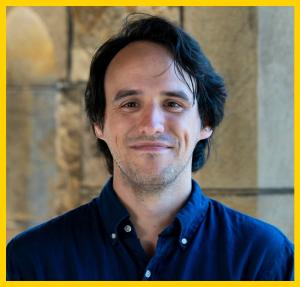 Maxime Bey-Rozet brings his passion for French and Francophone cinema, coupled with his expertise in twentieth-century literature, to UCI Humanities. His current book project navigates trauma studies and extreme cinemas, with a focus on the contributions of French novelist Louis-Ferdinand Céline. Bey-Rozet's research unravels the complexities of France's fraught history, illuminating the role of cinema in shaping collective memory and representation. At UCI, he will be teaching courses on French and European cinema, as well as twentieth-century French and Francophone literature, conducted in both French and English. His teaching philosophy prioritizes fostering a classroom environment that is safe, relaxed and even playful. Given his penchant for assigning challenging films and texts, an integral part of his pedagogy is in ensuring that students feel comfortable discussing complex subjects.
Bey-Rozet earned a Ph.D. in film and media studies with a concentration in French from the University of Pittsburgh, and an M.A. in film and media studies from the Université Paris 1 Panthéon Sorbonne.
Fun fact: Maxime has been playing and collecting Magic: The Gathering for over two decades. He still tries to play at local game stores once a week, despite the demands of work and his two young children.
---
Philip Masterman Broadbent, assistant professor, Department of European Languages and Studies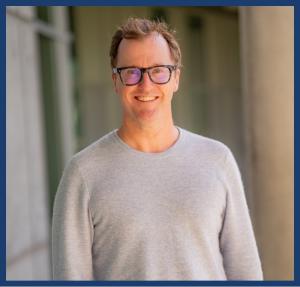 Philip Masterman Broadbent's research interests focus on contemporary German literature and history with an emphasis on politics and urban public space. His work explores representations of Asia in German literature along with German language acquisition. Before joining UCI, Broadbent worked as a visiting assistant professor of German literature at the University of Toronto and later as an assistant professor of modern and contemporary German literature at the University of Texas at Austin, where he also put on theater productions in German. At UCI, he has already contributed to the Humanities Core program as a lecturer and, as a director, will be involved in the development and teaching of the German language program. 
Broadbent earned his Ph.D. in German literature from University College London. He also holds an M.A. in English literature and language from Oxford University, an M.A. in German from University College London and a B.A. in English literature and language from Oxford University.
Fun fact: Philip worked as a tour guide before and during grad school, leading American high school students to France, Germany, Austria, Greece and Turkey, despite his confession of having a terrible sense of direction.
---
J. Kameron Carter, professor, Department of African American Studies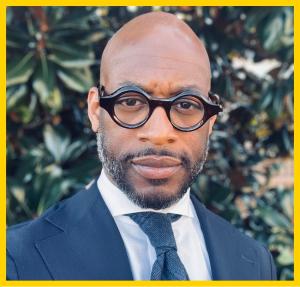 J. Kameron Carter joins UCI from Indiana University Bloomington, where he served as a professor of religious studies and co-directed the Center for Religion and the Human. Prior to that appointment, he taught at Duke University for 17 years in the theology, English and Africana studies departments. His work is centered on the intersections of religion, race and public life, with his research situated at the crossroads of race, religion and the contemporary ecological challenges facing the planet. Carter is the author of several critically acclaimed books that offer insights into the intricate dynamics of black religion. He engages questions of Blackness, race, colonialism, political theology and ecology through what he calls "the black study of religion." 
Carter earned a Ph.D. in Religious Studies from the University of Virginia, a Th.M. from Dallas Theological Seminary and a B.S. in mathematics from Temple University.
---
Carlo G. Cereti, professor, Departments of Classics and Religious Studies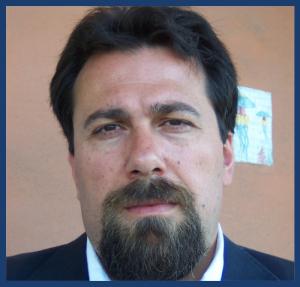 Carlo G. Cereti comes to UCI from the Sapienza University of Rome, where he is a professor of Iranian studies. Before joining UCI, he held positions at Sapienza University, the Austrian Academy of Sciences and served as the Cultural Counsellor at the Italian Embassy in Tehran. His expertise lies in Zoroastrian religion, Iranian languages and pre-Islamic Iranian history. His current research focuses on Zoroastrian eschatology, apocalyptic literature, graffiti, minor inscriptions in the Iranian world and the writing tradition of the Zoroastrian community. For nearly two decades, Cereti has led an archaeological mission in Iraqi Kurdistan, studying the Paikuli monument and inscription. This academic year, he will teach courses on Zoroastrianism, pre-Islamic Iranian religions and comparative mythology, focusing on the Indo-Iranian context. In the classroom, Cereti emphasizes using primary sources and material culture while fostering open discussions and innovative student approaches, aiming for inclusive, innovative and challenging classroom instruction.
Cereti holds a Ph.D. in Iranian studies from the University of Naples "L'Orientale" and earned an M.A. in languages and civilizations of Asia with majors in Persian and Hindi. 
Fun fact: Carlo loves trekking through the mountains and has reached the summit of Mt. Damavand in Iran. He also has a passion for ostentatious rings and possesses a small collection that he enjoys wearing whenever possible.
---
Samantha Q. de Vera, assistant professor, Department of History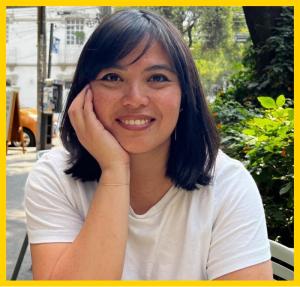 Samantha Q. de Vera recently completed a postdoctoral fellowship at the Center for Black Digital Studies at the Pennsylvania State University. Throughout her graduate career, she was a member of the Colored Conventions Project, an interdisciplinary research hub utilizing digital tools to document the history of nineteenth-century Black activism. De Vera's research explores the experiences of Black refugees during the American Civil War and the Union military's systematic policing and incarceration of them. Her work is on digital humanities, centering Black women's activism and organizing in nineteenth-century social movements. At UCI, de Vera will teach courses on topics like incarceration, Black women's history, Black digital humanities and U.S. Civil War and Reconstruction. She believes in connecting classroom learning to real-world experiences and often incorporates digital humanities projects into her teaching to expose students to the tools being used in historical research.
De Vera holds a Ph.D. in History from UC San Diego and an M.A. in English from the University of Delaware. 
Fun fact: Samantha is a skilled cook, known for her experimentation with traditional Filipino cuisine. Additionally, she shares her life with a senior pug who has gone deaf but has been taught hand signals – and has even embarked on coast-to-coast road trips.
---
Nivedita Nath, assistant professor, Department of History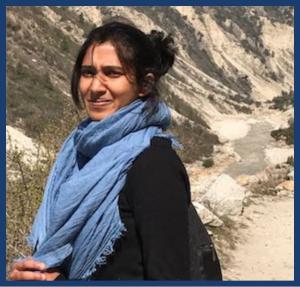 Nivedita Nath is an accomplished historian whose scholarship has been published in journals such as Environmental History, Journal for the Study of Religion, Nature and Culture and Arcadia: Explorations in Environmental History. Her research examines environmental history, South Asian social and cultural history, the history of race and caste, anti-colonial thought, environmental justice and feminist geography. Currently, Nath is working on a book project that traces the roots of contemporary ecological and social injustices in the Central Himalayas, offering valuable insights into the impact of colonialism, capitalist enclosures and caste-based land and labor relations across the nineteenth and early twentieth centuries. She will be teaching courses on environmental history, world history and South Asian history at UCI, where her teaching methods encourage students to engage with the political stakes of history, approaching the classroom as a site for collective knowledge production. 
Nath earned a Ph.D. in history from UCLA, an M.A. in history from Brown University and a B.A. in history from Delhi University. 
Fun fact: Beyond her academic pursuits, Nivedita enjoys learning new instruments. Most recently, she has taken up the concert flute and taiko drums. 
---
Rocío Pichon-Rivière, assistant professor, Department of Spanish and Portuguese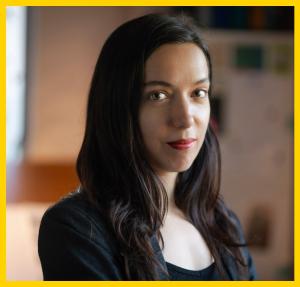 Rocío Pichon-Rivière served as the Director of the Medical and Health Humanities Designated Emphasis at UC Riverside School of Medicine prior to joining UCI. Her doctoral research – and now book-in-progress – studies the works of trans and cis femme authors in Latin America who wrote about the politics of embodiment. She has also been involved in a research project funded by the National Institute for Health on the healing potential of making comics for people in the care professions. Pichon-Rivière's research spans the politics of embodiment, Latinx Comix and the healing potential of comics. Her work explores how marginalized voices use alternative media to theorize their experiences and transform social conditions. At UCI, she will be teaching courses in trans studies, feminist and queer theory, Latin American literature (including comics) and health humanities. Her courses often include a creative writing component to encourage students to explore thinking through non-academic genres of writing or other media, as well as discussions directly with the writers and artists they study. 
Pichon-Rivière pursued her undergraduate studies in philosophy at the University of Buenos Aires before completing her Ph.D. in Spanish and Portuguese languages and literatures at New York University. 
Fun fact: Rocío is a comics artist, both writing and illustrating her own comics. She dreams of creating a space where people can gather to draw together while enjoying music, with no skill requirements and no questions asked.
---
Luiza Osorio G. Silva, assistant professor, Department of Art History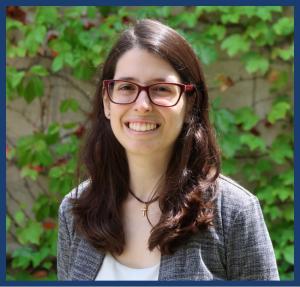 Luiza Osorio G. Silva recently worked as the Assistant Director of the Mastaba of Akhmerutnisut Documentation Project in Giza, Egypt, and contributed to archaeological projects in Jordan and Egypt. Her scholarly work has been published in prestigious journals, including the Cambridge Archaeological Journal, Antiquity, Advances in Archaeological Practice and the Journal of the American Research Center in Egypt. Her area of expertise is Egyptian archaeology, and she is particularly interested in researching ancient kingship, the intersections of space and power, materiality and the contexts and audiences for art and architecture in ancient Egypt. At UCI, Silva will teach courses about ancient Egypt, covering both archaeology and art history, as well as broader topics like ancient art, kingship and empires. Her teaching philosophy emphasizes collaboration, discussion and diversity of voices. She seeks to make her classes experiential and hands-on, often incorporating innovative methods, such as podcast creation and museum visits.
Silva holds a Ph.D. in Near Eastern languages and civilizations with a specialization in Egyptian archaeology from the University of Chicago. She also earned an M.A. in the same field from the University of Chicago and dual B.A.s in archaeology and the ancient world, as well as Egyptology, from Brown University.
Fun fact: Luiza hosts a podcast titled "Três egiptólogues entram num bar" (Three Egyptologists Walk Into a Bar), along with two colleagues. The podcast aims to disseminate up-to-date Egyptological scholarship to Portuguese-speaking audiences, showcasing intellectual discussions in an entertaining format.  
---
Mercedes Trigos, assistant professor, Department of English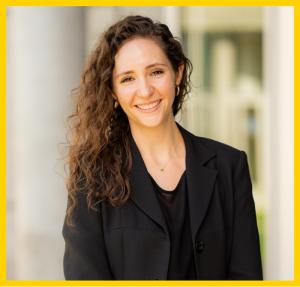 Mercedes Trigos previously served as a postdoctoral teaching fellow at New York University, where her research received support from institutions like the Ford Foundation, the Social Science Research Council and the National Endowment for the Humanities. Her article, "An Erotics of Eugenics: Unsettling Villegas de Magnón's Borderlands Feminism," received an honorable mention for the Outstanding Article Award from the Latin American Studies Association's Latinx Studies Section. Trigos specializes in racialization and desire in twentieth-century contexts, with a current book project that examines the place and influence of eugenics within genealogies of Latinx feminisms. At UCI, she will teach courses exploring the connections of race, feminism, sexuality and eugenics. Trigos enjoys working with archives and incorporates it into her teaching, sometimes taking students to see different archives or sharing documents she has found in her own research.
Trigos holds a Ph.D. in English and American literature from New York University. She also has an M.A. in the humanities with a literature focus from the University of Chicago and a B.A. in English and Hispanic studies from Rice University.
Fun fact: Mercedes loves baked goods and is on a mission to find the best almond croissants in town. Now that she's in Southern California, she's excited about discovering the best conchas, a type of Mexican sweet bread, too.
African American Studies
Archaeology
Art History
Classics
English
European Languages and Studies
French
German
History
Religious Studies
Spanish and Portuguese