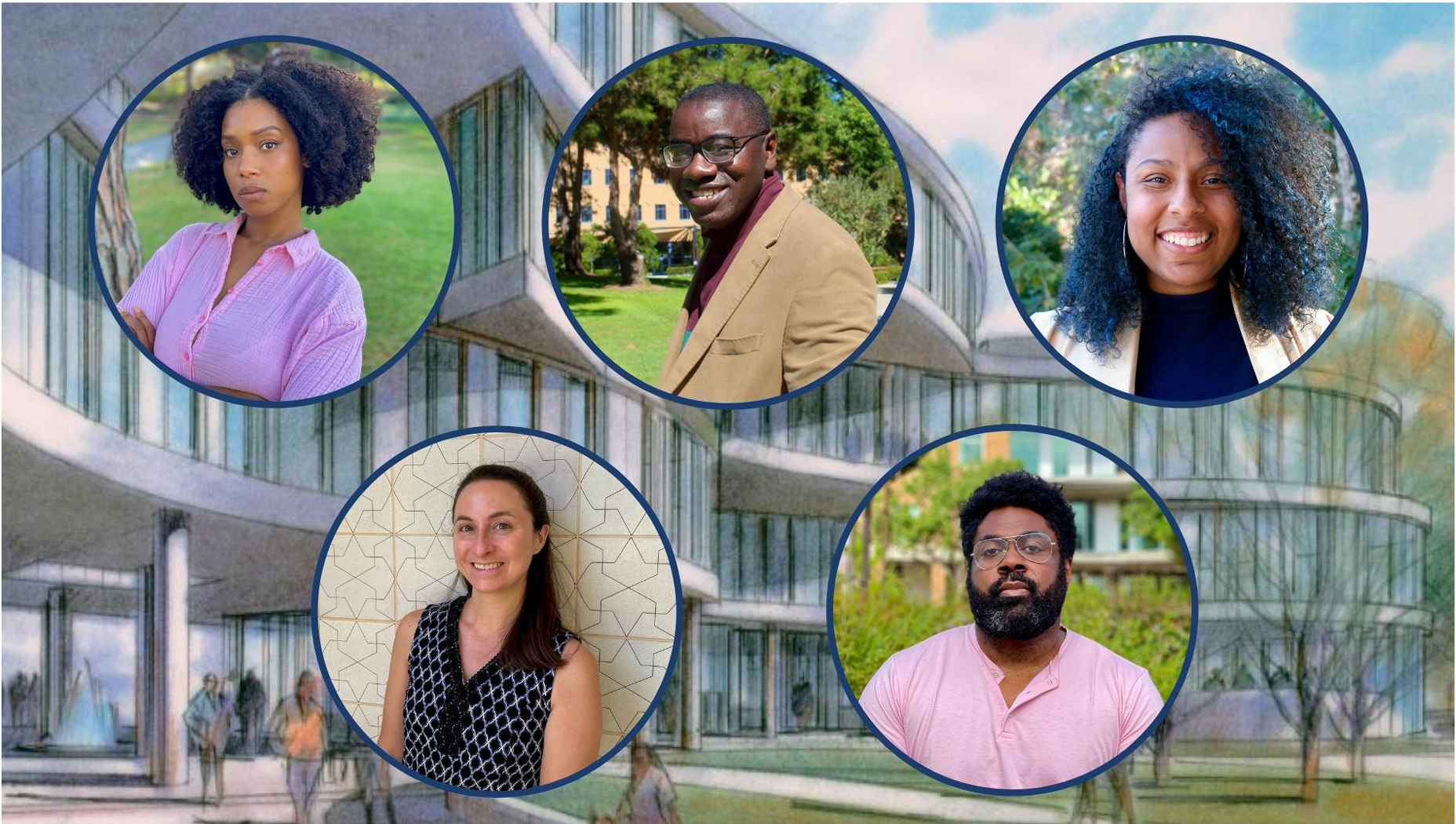 This fall, the UCI School of Humanities welcomes its incoming group of UC President's and Chancellor's Postdoctoral Fellows. From philosophy to history, film and media studies to African American studies and art history, these scholars bring valuable perspectives and research interests to the UCI community. Get to know these emerging researchers and their work as they begin their fellowships at UCI.
Paul O. Irikefe, UC President's Postdoctoral Fellow, Department of Philosophy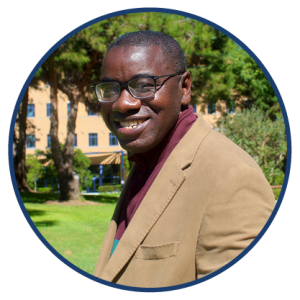 Paul O. Irikefe is a philosopher whose academic journey led him from Nigeria to Cardiff University in Wales, UK, where he completed his doctoral studies. Growing up in the rural South in Delta State heavily influenced his sensibility around issues in philosophy, "especially the kind of questions that I find interesting, if not fundamental," says Irikefe. "It also greatly shaped my interest in non-modern approaches to philosophy such as Aristotelian and Wittgensteinian approaches, as well as my interest in decolonization and in issues of social and epistemic (in)justice."
He was awarded the prestigious Vice Chancellor's Ph.D. Fellowship for Research Excellence, totalling roughly £100,000, during his time at the university. Irikefe's dissertation focused on the epistemology of philosophy, seeking to explain how philosophical knowledge is possible through thought experiments and examining the concept of virtue as seen in Aristotle, John McDowell and Miranda Fricker's works. As a Presidential Postdoctoral Fellow under the mentorship of Distinguished Professor of Philosophy Duncan Pritchard, Irikefe's research explores political epistemology, investigating how social identity influences political behavior and decisions concerning knowledge at the individual and group levels. He is also working on a manuscript for a monograph covering the epistemology of philosophy.
Outside of academia, Irikefe is an avid fan of soccer and basketball, closely following games and supporting various athletes in these sports.
Ellen Louis, UC President's Postdoctoral Fellow, Department of African American Studies
Ellen Louis is an accomplished scholar in African American studies, and holds an M.A. in African American studies from Columbia University, and an M.A. and Ph.D. in American studies from Yale University. The feminist mantra "the personal is political" is a dominant theme of her work and her early educational experiences.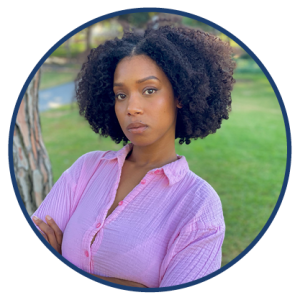 "My work seeks to understand both the intimate and structural forces that shape modern subjectivity, including, of course, my own positioning," shares Louis. "As such, the particularities of my subjectivity tend to find their way into the work. For instance, as the child of Haitian immigrants, my examinations of (anti)blackness have a global orientation." 
Louis' research explores modern consciousness through a psychocultural and historical lens, challenging conventional notions of consciousness as a universal essence of humanity. Instead, she emphasizes the psychoaffective suffering inflicted on enslaved and colonized individuals in their quest to establish themselves as proper subjects-of-consciousness. As a President's Postdoctoral Fellow, she is mentored by Sora Han, a professor of African American studies, comparative literature and criminology. At UCI, Louis' second project draws on comparative case studies from North America, Latin America, Europe and South Africa to consider post-1980s regional strategies related to racial blackness.
In a departure from her traditional academic work, Louis is also developing a web series with two other scholars that bridges academic scholarship and reality TV commentary.
Jennifer Manoukian, UC President's Postdoctoral Fellow, Department of History (Center for Armenian Studies)
Raised outside the Armenian community in New Jersey, Jennifer Manoukian's curiosity about Armenian language and history was nurtured during her undergraduate years. Her Ph.D. dissertation at the University of California, Los Angeles, "In Search of Purity: Language, Ideology and Global Intellectual Movements in Ottoman Armenian History, 1750-1915," examined the emergence of Western Armenian as the dominant written language among Ottoman Armenians.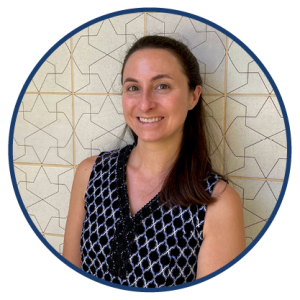 By researching historical sociolinguistics, language planning and nationalism studies, Manoukian's work challenges prevailing notions of "proper" language use by exploring the role of purism in shaping Western Armenian. Utilizing Armenian-language primary sources newly accessible through digitization, her research fills significant gaps in eighteenth- and nineteenth-century Ottoman Armenian history. In her role as a UC Presidential Postdoctoral Fellow, Manoukian continues her research into the spread of Western Armenian in the post-Ottoman diaspora (1915-1965), further exploring Armenian language history's impact on identity and cultural preservation.
"I'm looking forward to collaborating with the UCI Center for Armenian Studies, especially its director (and my postdoc mentor) Dr. Houri Berberian and the UCI Western Armenian lecturer and specialist in diaspora studies Dr. Talar Chahinian," says Manoukian.
Before graduate school, Manoukian worked as a literary translator from Western Armenian to English. Since then, she is still always on the lookout for exciting new texts to bring to English-language readers.
DeWitt L. King, UC Chancellor's Postdoctoral Fellow, Department of Film and Media Studies
DeWitt L. King is an interdisciplinary Black studies scholar who began his undergraduate studies outside the humanities in geography and later earned a Ph.D. in American Studies from the University of Minnesota. His research interests lie at the intersection of Black culture and knowledge production.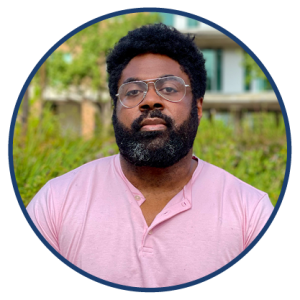 "I was raised in the southeastern U.S. by my maternal grandmother. Being raised by someone from the Silent Generation deeply informed how I viewed the world and shaped my academic journey," says King. "And as I got older, learning about my grandmother's personal struggles as a Black woman in the south, as a single mother and a divorcee when it was not as commonplace, instilled in me the fortitude, perseverance and tenacity that I employed when working on my doctorate."
His dissertation examined labor precarity in the pro wrestling industry through the experiences of Black professional wrestlers. As a Chancellor's Postdoctoral Fellow at UCI mentored by Victoria E. Johnson, a professor of film and media studies, King's research delves deeper into the intersection of sports industries and Blackness, specifically focusing on the disposability of Black athletes and how anti-Blackness manifests in sports and healthcare. This research will be situated within the medical humanities, encompassing disciplines like health geographies, health communication, medical anthropology and the study of the Black body.
Before entering academia, King was a professional wrestler, attending wrestling school at the age of 17 and wrestling independently for two years before attending college. 
Brisa Marie Smith Flores, UC Chancellor's Postdoctoral Fellow, Departments of African American Studies and Art History
As a multilingual and mixed-race scholar, Brisa Marie Smith Flores' upbringing fostered a deep understanding of diverse cultural identities and perspectives. "I have naturally gravitated to the arts and art spaces. Unfortunately, as a Black Latina within these spaces, I was often treated as a novelty, a token or as a blight," shares Smith Flores. "I began to question, who else felt like me? What did their art look, sound and feel like? Where could I find them? Inspired by the opportunity to find an answer, I began to research visual culture and its role in the histories and production of Black identities."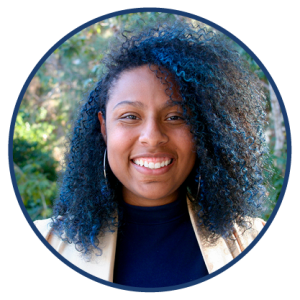 Smith Flores completed her Ph.D. in Culture and Performance at the University of California, Los Angeles. Her dissertation focused on decolonizing museums, analyzing the Museu Afro Brasil in São Paulo, Brazil, as a case study. Her research called for a paradigmatic shift in understanding the decolonization of museums and explored how it might look different for Afro-Diasporic populations. In her Chancellor's Postdoctoral Fellowship, under the mentorship of Bridget R. Cooks, a professor of African American studies and art history, Smith Flores' research centers on the concept of the Afro-Diasporic gaze. She aims to unpack a way of seeing that exists outside the dominant culture and colonialism.
In her free time, she runs a YouTube channel aimed at demystifying the graduate school process and enjoys indulging in banana-flavored treats.
African American Studies
Art History
Center for Armenian Studies
Film and Media Studies
History
Philosophy