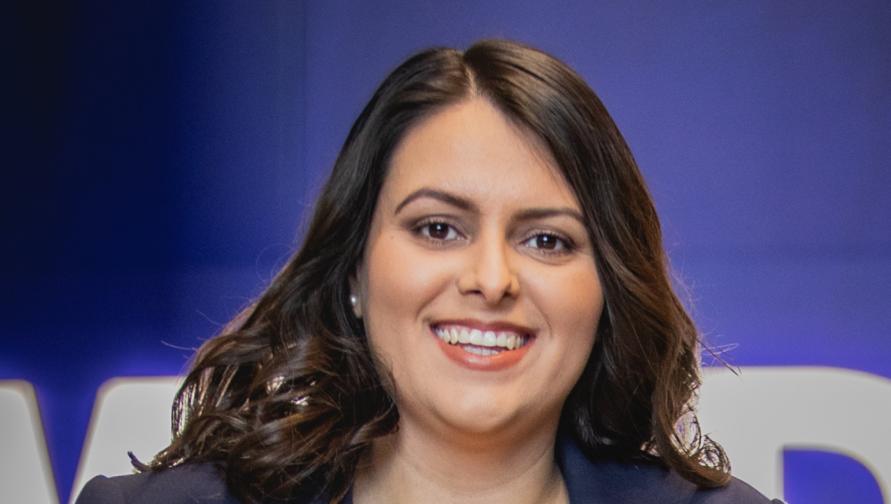 Assistant Professor of Film and Media Studies Arcelia Gutiérrez is the recipient of a 2023 National Endowment for the Humanities faculty award for her book manuscript Deploying Latinidad: The Politics of Contemporary Media Activism.
The project explores how Latinx media activists have contested stereotypical depictions of their community on screen and the airwaves, and how they've pressed for increased employment of Latinxs in the media industries. It also analyzes protests against stereotypes in film, uses of affirmative action policies to demand better employment practices at local broadcasting stations, consumer boycotts against commercial radio, the transformation of public broadcasting and independent producing for Latinxs, and digital activism.
"Although diversity and inclusion have become contemporary buzzwords for the media industries, statistics reveal that Latinxs and other communities of color remain severely underrepresented in media," Gutiérrez said. She cites the 2019 Hollywood Diversity Report: Despite comprising 18.7% of the U.S. population, Latinxs only constitute 5.2% of film roles, 6.2% of broadcast scripted shows, and 5.3% of cable-scripted shows. "I am very grateful to the National Endowment for the Humanities for recognizing the importance of this research and for underscoring the consequential efforts of Latinx media activists."
Gutiérrez's research interests include media activism, Latinx studies, media industries and digital media. Her articles have appeared in Critical Studies in Media Communication, Television and New Media and Feminist Media Histories.