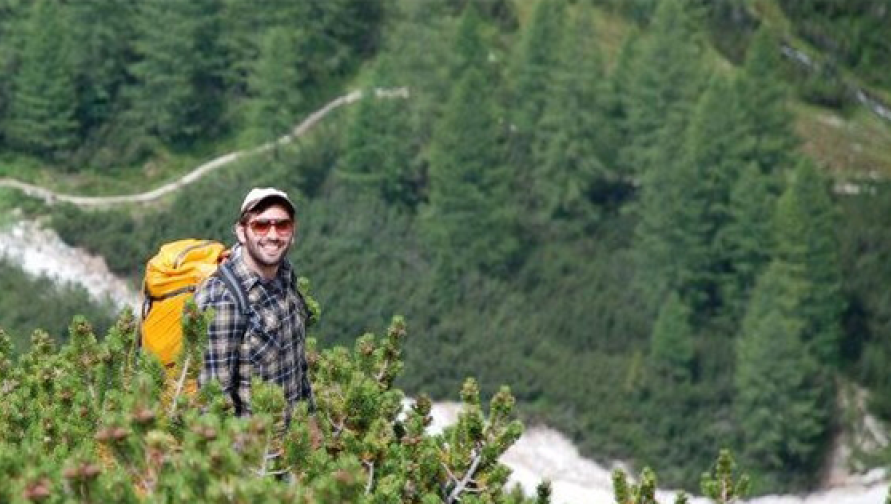 University of California, Irvine Assistant Professor of History David Fedman has been awarded a Summer Stipend by the National Endowment for the Humanities (NEH) to support the completion of his manuscript, "The Saw and the Seed: Forestry and the Politics of Conservation in Colonial Korea" (under contract with the University of Washington Press).

Fedman embarked on this research in the summer of 2010 when, during a hike on Mt. Namsan in Seoul, South Korea, he happened upon a work crew of elderly men systematically uprooting stands of acacia trees. When he asked the group why they were felling what appeared to be perfectly healthy trees, one man replied, "We're cleaning up." Another went on to explain that they were cleansing the landscape of the ecological traces of Japanese imperialism by removing a tree species first planted in large quantities by the Japanese colonial state. The encounter would spark Fedman's dissertation-turned-book project that has led him to dozens of archives across Japan, South Korea, and the United States.

The Saw and the Seed examines Japanese efforts to understand, rehabilitate, exploit, modernize, and showcase Korea's forests during the period of colonial rule. Fedman explores how debates over forest management and natural resource conservation extended beyond the Japanese state and its agents to entangle a host of local actors with conflicting interests and visions for environmental reform.

"I'm absolutely thrilled to have received the support of the NEH for my book project. This project has been underway for well over seven years now and I'll use the NEH grant to get my manuscript past the finish line -- that is, into the hands of my editors. Its always been my goal to write a book that will resonate with a wide range of scholars as well as the public at large and this endorsement from the NEH only hardens my resolve to do so," said Fedman.

The NEH Summer Stipend supports full-time work by a scholar on a humanities project for a period of two months. This year, the NEH received over eight hundred applications; only eight percent were funded. This competitive process makes this award an important honor for Fedman's project. 

Created in 1965 as an independent federal agency, the National Endowment for the Humanities supports research and learning in history, literature, philosophy, and other areas of the humanities by funding selected, peer-reviewed proposals from around the nation. Additional information about the National Endowment for the Humanities and its grant programs is available at: www.neh.gov.