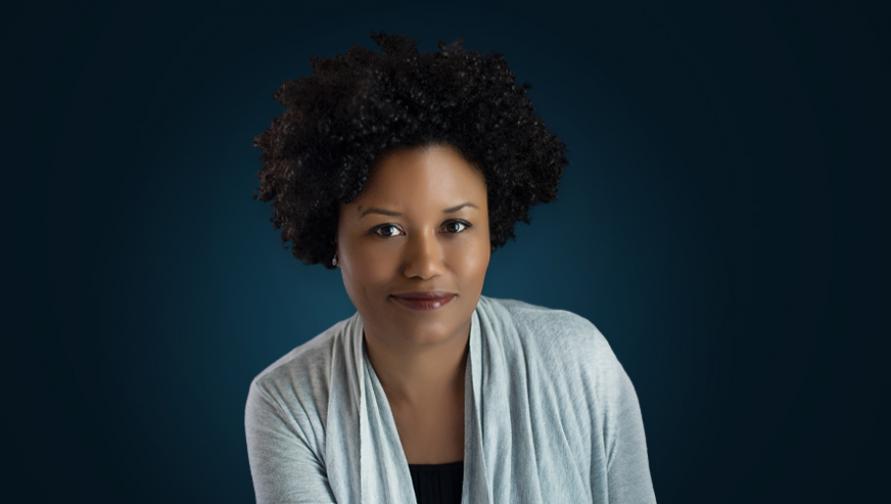 Bridget R. Cooks, professor of African American studies and art history at UCI, has won a 2022 Award for Excellence from the Association of Art Museum Curators. She is a recipient of the 2022 Awards for Excellence Online Program for her curation of "The Black Index," a collection of works by six artists (Dennis Delgado, Kenyatta A.C. Hinkle, Alicia Henry, Titus Kaphar, Whitfield Lovell and Lava Thomas) featuring unexpected and unconventional depictions of Black subjects that challenge viewers' preconceived expectations of Black figuration.
With the aid of a $47,000 grant from the Ford Foundation, Cooks curated and organized the exhibition and co-edited its catalogue. The exhibition debuted on January 14, 2021 at UCI and toured nationally for over a year.
Cooks is an expert on African American art and culture, Black visual culture and museum criticism. She is the author of Exhibiting Blackness: African Americans and the American Art Museum (Massachusetts, 2011), which won the James A. Porter & David C. Driskell Book Award in the field of African American art history. She has also served as a museum educator for the National Gallery of Art in Washington D.C. and for the Los Angeles County Museum of Art.
"I am delighted to have been recognized by the AAMC for 'The Black Index.' The programs helped hundreds of people worldwide connect through the first year of the pandemic," Cooks said. "I'm grateful to the artists, gallery staff and exhibition manager, Sarah Watson, who helped to make the programs successful."
The films, conversations and music programs are accessible online at theblackindex.art
African American Studies
Art History