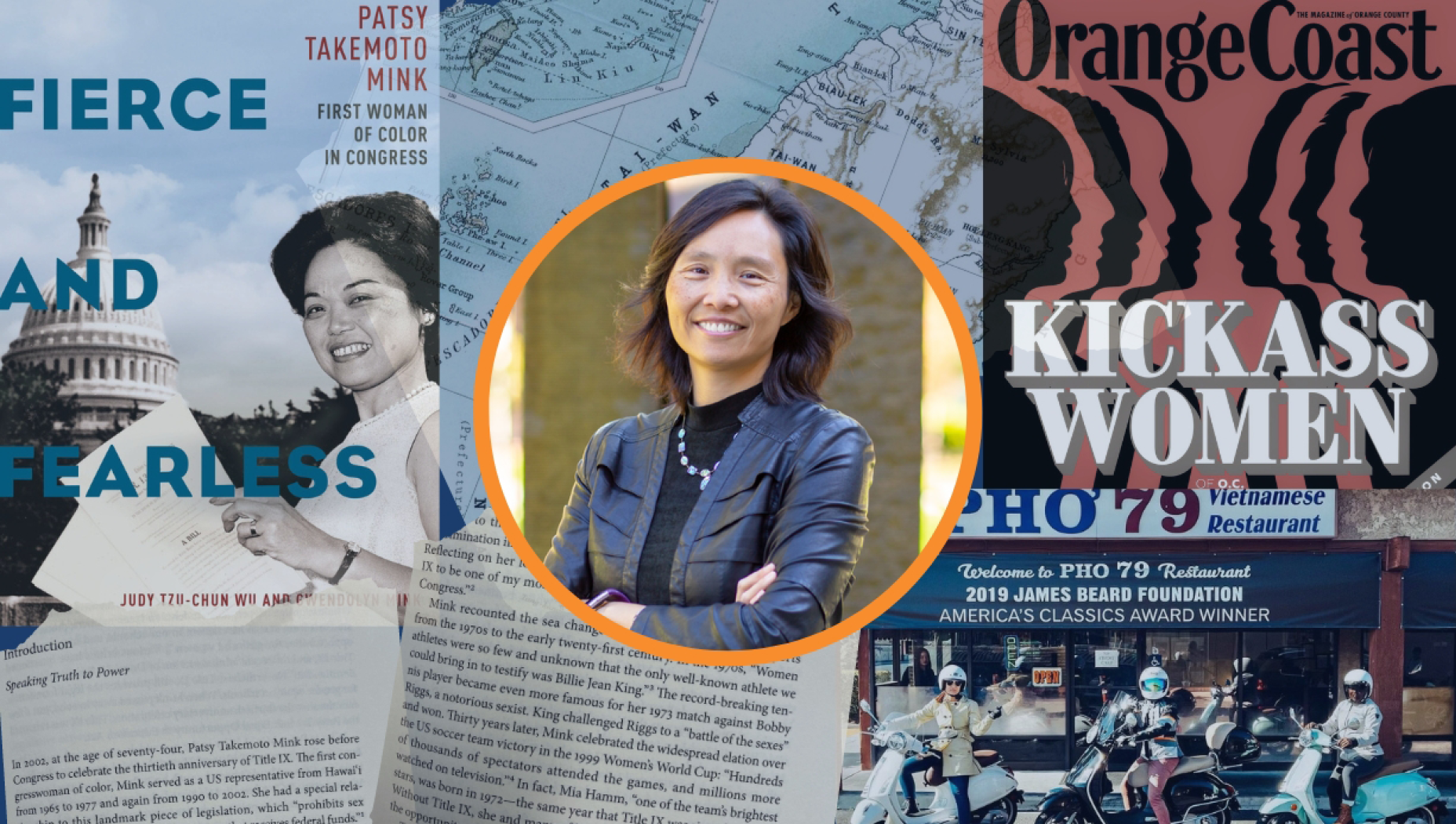 By Nikki Babri
The name Dr. Judy Tzu-Chun Wu conjures a wealth of distinctions – associate dean, professor, author, mentor, activist, trailblazer, "kickass woman of Orange County" and maybe even Vespa enthusiast.  
This spring, two more accolades have been added to her impressive resume – a historic scholarly award for her biography of Patsy Mink, the first woman of color elected to the U.S. House of Representatives and the first Asian American woman to serve in Congress, and an excellence in mentoring award for her ongoing mentorship of Asian American Pacific Islander (AAPI) students.
After immigrating to the U.S. from Taiwan at just six years old, Wu grew up helping her parents run a hamburger joint that served Chinese food on the side. She never could have imagined, flipping flapjacks and frying egg rolls, that she would be enacting lasting institutional changes mere decades later. 
Shedding light on untold stories 
Wu, alongside her co-author Gwendolyn Mink, was awarded the 2023 Organization of American Historians (OAH) Mary Nickliss Prize in U.S. Women's and/or Gender History for their book, Fierce and Fearless: Patsy Takemoto Mink, First Woman of Color in Congress (New York University Press, 2022). The award is intended to honor and pay tribute to the generations of women whose opportunities were limited by the historical context of their time.
The winning biography is that of the renowned Asian American congresswoman, Patsy Takemoto Mink. Written in collaboration with Mink's daughter, a political scientist and former UC Santa Cruz professor, Fierce and Fearless provides the first biography of the political groundbreaker who championed the passing of Title IX.
Like Mink, Wu is no stranger to breaking boundaries and paving the way for those who follow her. Dr. Erika Lee, the former president of OAH, recognizes Wu and Mink's historic win for their "pathbreaking" book, announcing, "Since the award's inception in 2015, Judy and Gwendolyn are the first Asian Americans to win the Mary Nickliss Prize, and Fierce and Fearless is the first Nickliss prizewinner that examines an Asian American." 
Learning she and Mink were the first Asian American authors to win the award makes the award "even more meaningful" for Wu. When Wu and Mink began writing Patsy Mink's biography, which Patsy had requested her daughter to do, they met with opposition from a publisher who wanted only an outsider perspective on Mink's life. The two disagreed, believing in true Patsy Mink fashion that it was essential to have this feminist collaboration in authorship. "So, winning the award feels like a vindication in our choice to partner with one another, and the prize also gives additional attention to Patsy Mink, who has tended to be overlooked in both scholarship and popular memory."
Centering student voices
Where Patsy Mink forever paved the way for generations of girls and women, one of the hallmarks of Wu's academic journey has been her unwavering dedication to student mentorship. It's no surprise then that she received this year's Association for Asian American Studies (AAAS) Excellence in Mentorship Award, which recognizes those who have exhibited exceptional mentorship to students and/or colleagues.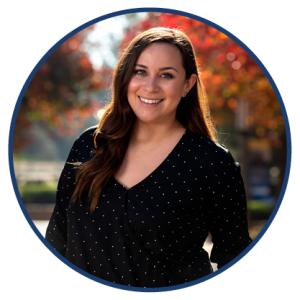 Despite the number of administrative obligations and engagements vying for her attention, Wu has remained faithful in her mission to guide students and coordinate opportunities to engage in community-based research. To Wu, mentorship is a must. "Students are why we have a university," she says. "In fact, their insights can help illuminate new pathways for our collective endeavors."
Stephanie Narrow, a history Ph.D. student at UCI, recalls her latest work with Wu as a graduate student researcher providing administrative support for an upcoming anthology. To Narrow's surprise, Wu and her co-authors invited Narrow to join them as a fellow co-editor, sharing in their royalties. Wu brought her in "not as a student, but as an equal," Narrow says. "Judy does not merely make room at the table for her students and colleagues; she finds the largest room with the biggest table so that everyone might have a seat."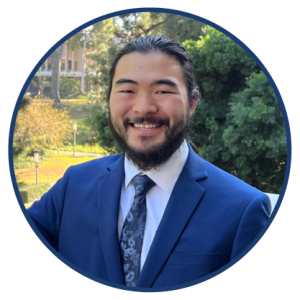 A seat that Christian Okubo, a former UCI undergraduate and current doctoral student in the history and Asian American studies departments, has been privy to since he was an undergraduate. The effect Wu had on Okubo was so profound, he candidly shared that despite applying to a number of esteemed institutions, his choice school was UCI. Why? "If I was to become a Ph.D. student," Okubo states, "my goal was for it to be specifically under Dr. Wu's mentorship."
Wu has long been a champion of mentorship at all levels of the academic system – high school students, undergraduate and graduate students, colleagues and community members.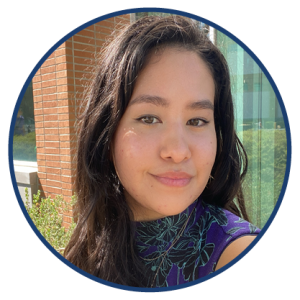 Fourth-year UCI undergraduate Rehana Morita, an Asian American studies and film and media studies double major, credits Wu's mentorship as the catalyst for a long path in community-based work. After leaving an internship prematurely due to a lack of support, Wu affirmed Morita in this decision, encouraging her to pursue programs that better supported and aligned with Morita's academic interests. "She is the first professor who made me feel like I was not lacking in any knowledge or skill as a person," Morita, a first-generation student, shares. "She helped me value my lived experiences and what I learned in my upbringing as important contributions to any classroom or professional setting. Most importantly, she taught me how to advocate for myself."
The paths forward
Phuc To, a UCI alumna currently pursuing a doctoral degree at UCSD, found Wu's mentorship to be particularly helpful as a first-gen international student navigating the educational system on her own. "Dr. Wu's mentorship made me feel seen, cared for and empowered," says To.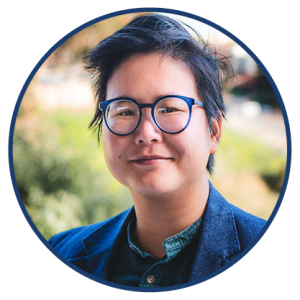 To further support students like Morita and To, along with the other first-generation students who constitute approximately half of the students in the School of Humanities and at UCI, Wu is developing a first-gen communications program that will engage undergraduates with faculty. Though not first-generation herself, as an immigrant, a person of color and a woman, Wu knows how it feels to be an outsider and hopes she can foster an environment to help these students succeed. 
As Wu reflects on her achievements, there is still much work to be done. "I hope, as I help to transform the School of Humanities and UCI through my work in directing the Humanities Center and the newly created Center for Liberation, Anti-Racism and Belonging, that I can open pathways for others so that they can find a sense of home and the inspiration and support to fully thrive."
Asian American Studies
First Gen
History
Humanities Center