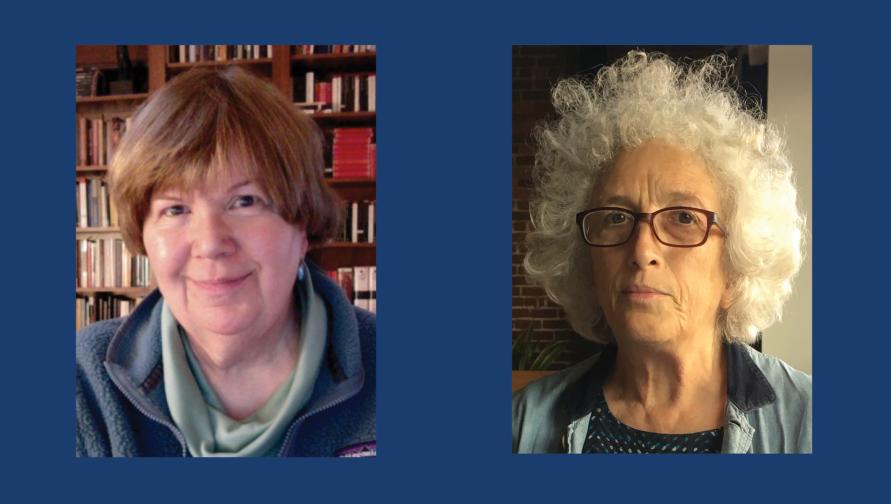 Two UCI School of Humanities faculty members, Margaret M. Miles and Sally Stein, were recently appointed as Edward A. Dickson Emeriti Professors. 
The Office of the President provides the campus with funding from the Edward A. Dickson Emeriti Professorship Endowment. Edward A. Dickson served as a regent of the university from 1913 to 1946, the longest tenure of any regent, and his endowment was established to award annual professorships to emeriti faculty. The appointment recognizes emeriti professors' continuing research, teaching and service contributions to UCI.
Margaret M. Miles, professor emerita of art history and classics, researches Greek and Roman art, architecture and archaeology, as well as cultural heritage and cultural property. As an archaeologist, she is interested in how religion and ritual shaped architecture in ancient Greece and Italy. Her current book project is on Greek religious architecture of the 5thcentury B.C.E. and how the designs of temples and layouts of sanctuaries reflect changing circumstances in a turbulent and creative time. The book covers the Mediterranean Greek world from modern Greece to Italy and will include results from her recent fieldwork at Segesta in Sicily.
She said, "A benefit of retiring is being able to focus on research and writing, and I'm looking forward to seeing some of the temples again, and spending time in the library!"
Sally Stein, professor emerita of art history and film and media studies, studies the history of photography. After decades of focusing on the interwar period of 1920s and 1930s American photography, she has refocused on more recent photography by women in the 1960s to early 1980s, a period that is often characterized as the second wave of the feminist movement. She is currently completing work relating to the photographer Gail Rebhan, who came of age in this period, and embarking on intensive research and writing about two other women photographers who started out in this same period: Melissa Shook and Barbara Ramos. 
"This award invaluably fuels my capacity to continue serious research, curating and writing on the ways the changing worlds and thinking of women generated new kinds of imagery for all of us to ponder," Stein said.
"The recognition of Professor Miles and Professor Stein as Dickson Professors acknowledges the valuable research they are continuing to conduct," said Tyrus Miller, dean of the UCI School of Humanities. "We celebrate the many accomplishments of our emeriti professors and their significant ongoing impact in their disciplines."
Art History
Classics
Film and Media Studies