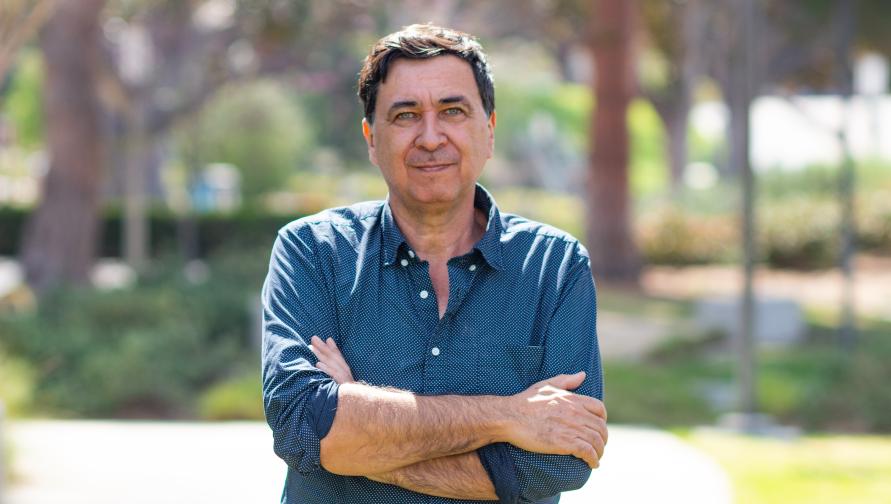 Formerly known as the Latin American Studies Center, the Latin American and Caribbean Studies Center recently received UCI center status. Administered by the UCI Humanities Center, the center is a collaboration between the Schools of Humanities, Social Ecology and Social Sciences.
The designation of campus center enables the center to compete for extramural funding and aligns its initiatives with UCI's status as a Hispanic Serving Institution. Changing its name to Latin American and Caribbean Studies Center acknowledges the presence of languages and traditions such as French, English, Dutch or Creole in the Caribbean, which constituted one the first historical examples of the modern globalized world.
"This development opens new horizons and possibilities for those engaged in the study of Latin American culture and society in a variety of fields," said Horacio Legrás, chair of the Department of Spanish & Portuguese and director of the center.
The Latin American and Caribbean Studies Center brings together an active group of faculty and students who promote dialogue and collaboration in the study of Latin America across disciplinary boundaries and organize educational activities on Latin America.
Legrás hopes the center will further engage the Orange County communities of Latin American and Caribbean ancestry and heritage through public programs, conferences, film screenings and musical events.
"The center welcomes all colleagues and students working in different disciplines across UCI," said Legrás. "It is committed to the production of knowledge about Latin America and the promotion of ideals of justice, democracy and equality."
Photo of Horacio Legrás taken by Micherlange Hemsley
Center for Latin American and Caribbean Studies