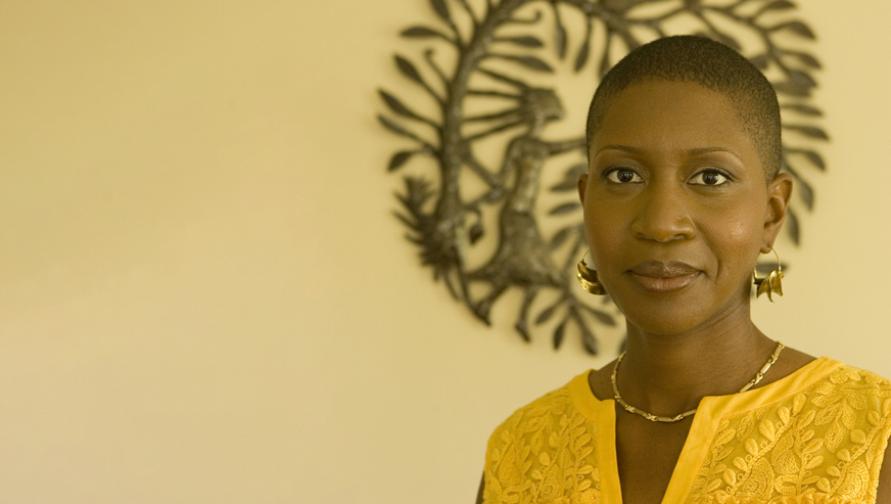 Tiffany Willoughby-Herard, associate professor of African American Studies and equity advisor in the UCI School of Humanities, has received a National Humanities Center Residential Fellowship.
She is among 33 fellows who have been appointed for the academic year 2022–23. These leading scholars come to the center from universities in 16 U.S. states as well as Australia, Canada, Costa Rica, Hong Kong, Singapore and South Africa. The National Humanities Center is awarding over $1,800,000 in fellowship grants to enable the selected scholars to take leave from their normal academic duties and pursue research at the center. Each fellow will work on an individual project and share ideas in seminars, lectures and conferences with other scholars at the center.
Willoughby-Herard's expertise is in comparative racialization in the South African and North American contexts, Black political thought and African feminisms. At UCI, she holds faculty affiliations in the Culture and Theory Ph.D. Program and the Departments of Comparative Literature, Political Science and Global and International Studies. She was recently named Professor Extraordinarius in the Chief Albert Luthuli Research Chair at the University of South Africa.
During the fellowship, she will focus on her book project, "I Meant for You to be Free: A Love Letter to and Pedagogies for the Post-1994 Generation in South Africa." Funded by a Rockefeller Foundation Fellowship, the project examines the political philosophies of young South African activists born since 1994.
"In 'I meant for you to be free,' I turn to the insights from radical egalitarian traditions of political education offered by two of the most prolific, genre-bending, activist scholars of the 1980s," says Willoughby-Herard.
Willoughby-Herard is organizing her research around the political ideas and cultural work of global Black feminist activist Fatima Meer and Pan-Africanist Congress leader and jurist Motsoko Pheko. The book aims to historicize contemporary youth-led campaigns against femicide, corrective rape and transphobia; campaigns for land return as the key to ending poverty and unemployment; and campaigns undertaken in the context of political entrepreneurs stoking the flames of anti-Black violence.