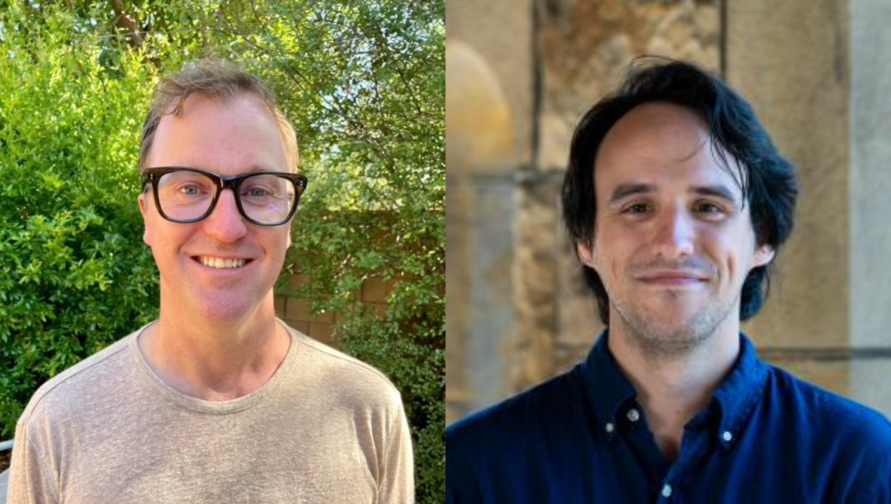 We are so happy to welcome Professors Philip Broadbent and Maxime Bey-Rozet to the Department of European Languages and Studies!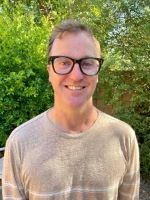 Philip Broadbent
"Having completed my B.A. and M.A. in English at Oxford, I decided to shift my academic interests to focus on how Germany had changed after the fall of the Berlin Wall and the unification of the two German states. I moved from Oxford to London where I pursued a Ph.D. in German literature and politics at University College London, which I completed in 2005. 
My academic work is primarily in contemporary German literature and history with an emphasis on politics and public space and I also work on German language acquisition. In the department, I serve as the Language Program Director for German and will be developing and teaching in the German language program.
A fun fact about me is that I was a tour guide before and during grad school and took American high school students to France, Germany, Austria as well as Greece and Turkey. Ironically, I have a terrible sense of direction!"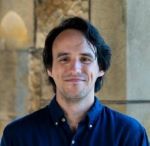 Maxime Bey-Rozet
"I'm a native speaker of French and I grew up in six different towns, so I'm not from anywhere in France in particular. I specialize in French cinema and 20th century literature, particularly extreme cinemas, horror films, and the French film industry. 
I am excited to offer courses in ELS that reflect my research interests. To that end, I will offer a new course on "European Horror" in winter quarter 2024 that will examine questions of national and European identities through the lens of horror cinema. Many European horror films focus on national and/or local myths and legends while relying on inter-European cooperation for funding. As such, they are international products that still try to cultivate and advertise a strong national identity. The course will feature about 10 films and will be split into several units, each dedicated to a particular monster or folk tale originating from a European country.
A fun fact about myself: I've been playing and collecting Magic: The Gathering for a little over 20 years now. I still try to go to local game stores once a week to play, though with two young kids it can be difficult to find the time for it."
European Languages and Studies
French
German