Message from the Chair
Welcome to the Department of East Asian Studies at UC Irvine!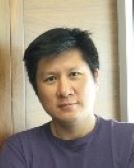 Our faculty study the vibrant and dynamic literatures and cultures of China, Japan and Korea. What distinguishes our department is our interdisciplinary and cross-border approach to the field of East Asia studies. Our expertise covers a wide range of topics such as traditional Chinese poetry and fiction, Japanese Noh theatre, Buddhism, Korean film and popular culture; our methodology and approach are diverse, including narrative theory, post-colonial criticism, feminist theory, and eco-criticism. Our research crosses national borders and examines regions in global context, opening up new avenues of study such as film production and distribution, biological and environmental engineering, literature, publishing, and education.

The department offers four Undergraduate Majors and five Undergraduate Minors in undergraduate study. Building on a strong foundation in language study and a full array of literature and cultural classes, our curriculum offers proficiency in Chinese, Japanese and Korean, supports the acquisition of in-depth knowledge of East Asia, and promotes critical thinking and clear writing in humanistic education. 

The department has a strong Ph.D. program. The faculty work closely with graduate students who pursue a range of exciting and cutting edge research projects and are supported by fellowships, TAships, and internal and external grants. We have one of the best graduate placement records in the School of Humanities with 75% of our alumni holding tenured or tenure-track positions at universities in the US and the abroad.