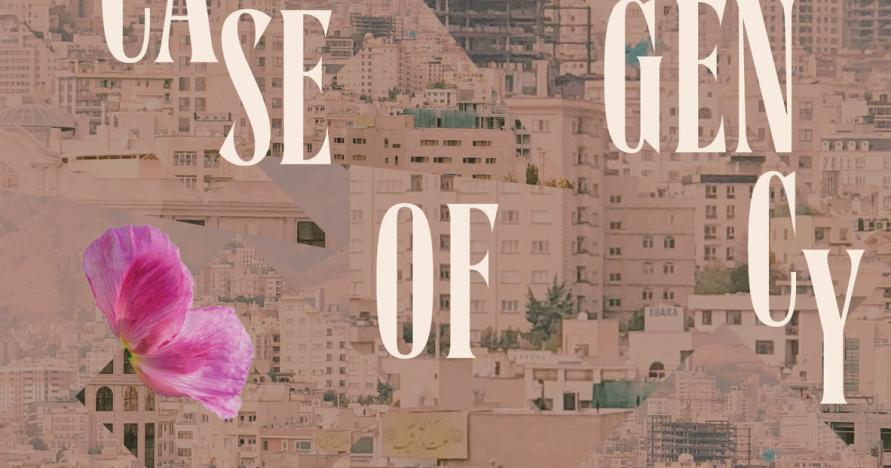 Please join us in person on Tuesday, February 15, 2022, 5:00 - 6:30 PM PST in UC Irvine's School of Humanities, Humanities Gateway (HG) 1010 for a book talk titled "In Case of Emergency" by Mariam Rahmani. A Book signing will follow the lecture.
Since its first publication in 2008, Mahsa Mohebali's edgy cult hit, Nigaran nabash, has been off and the shelves in Tehran. Following Shadi, a cynic and opium addict who cross-dresses to evade hijab law, throughout an apocalyptic day of earthquakes that are destroying the city, the novel offers a view of contemporary Iran too seldom seen in the US – but now available to in translation under the title, In Case of Emergency (Feminist Press, 2021). Please join us for a conversation between scholar Dr. Nasrin Rahimieh and translator Dr. Mariam Rahmani on issues of translation and mistranslation – both literal and cultural– from a Persian Iranian to Anglophone American context.
Mahsa Mohebali is an Iranian fiction writer. She is the author of several novels and short story collections. Her short stories have appeared in English in the Guardian as well as the anthologies Tehran Noir and Alive and Kicking: Short Stories by Contemporary Iranian Women Writers. She lives and works in Tehran.
Mariam Rahmani is a writer and translator. Her fiction has appeared in Gulf Coast; her translations in n+1, Columbia Journal, and After Cinema: Fictions from a Collective Memory; and her nonfiction in Granta, BOMB magazine, the Los Angeles Review of Books, and the Rumpus. She holds a PhD in Comparative Literature and is the recipient of a PEN/Heim Translation Fund Grant as well as a US Fulbright Research Award. She is currently working on a debut novel.
This event is presented by UCI Jordan Center for Persian Studies and Culture. This event is free and open to the public. No registration is required, however, Sign-in is required. Masking is also required at all indoor spaces at UC Irvine.
Humanities Gateway (HG) 1010