Message from the Director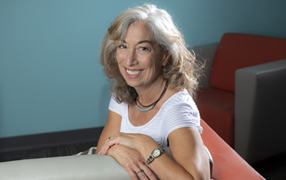 The International Center for Writing and Translation is back!  We are launching exciting new initiatives:  "Writing and Injustice"; "Writing in the Expanded Field"; and "Untranslating Theory."  Already many residencies and events are planned under these umbrellas:  please check out the links on this webpage.

Ngugi wa Thiong'o, the first Director of the International Center for Writing and Translation, wrote that "translation is the language of languages."  Translation is capable of forging new bonds and awakening new understandings; it is also capable of inciting critical social change. Join us in celebrating the power and promise of words.
For more information on how you can partner in this initiative, please contact Linda Haghi, Executive Director of Advancement, 949-824-2923 (lhaghi@uci.edu).