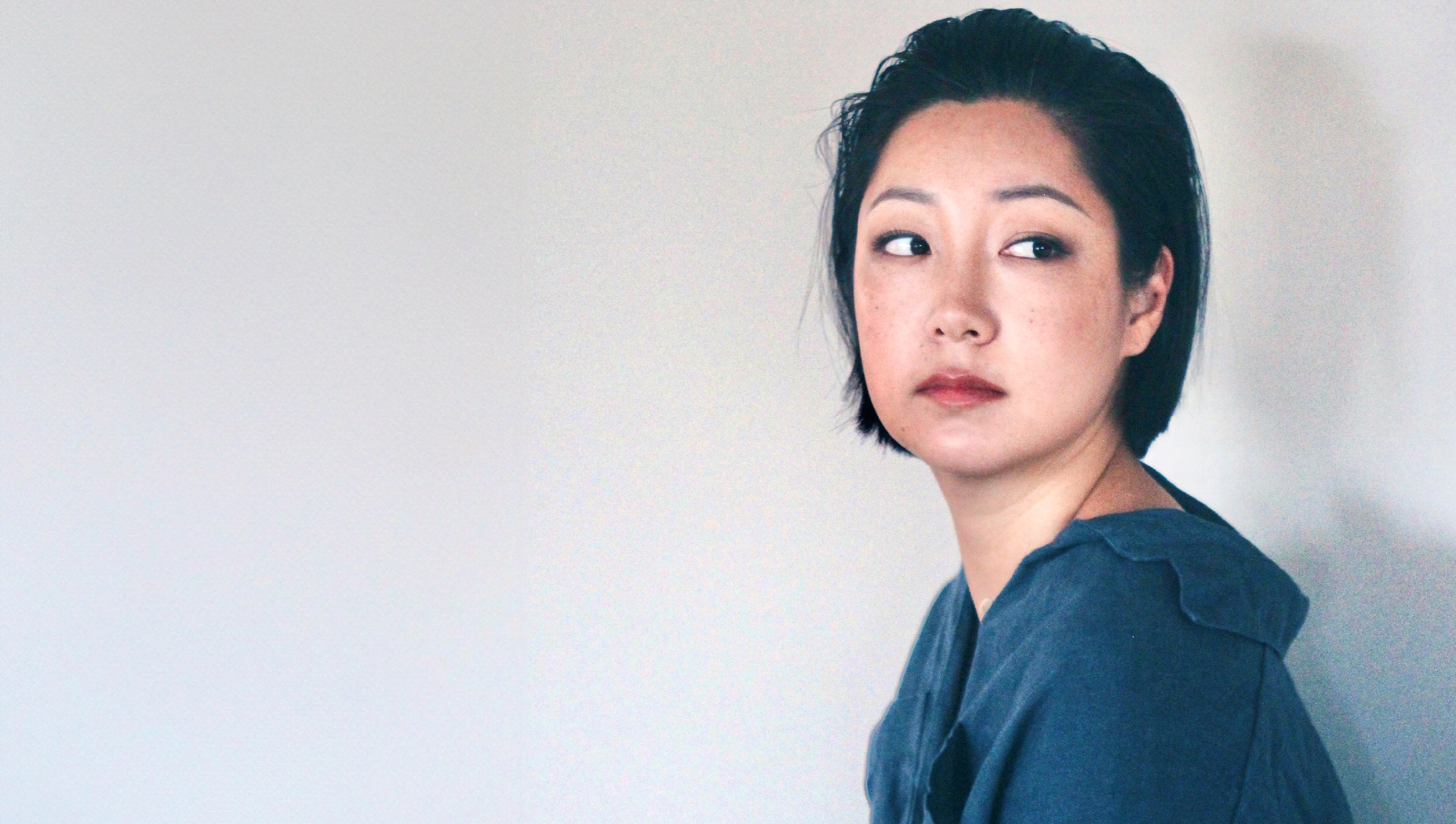 From a promising English student (and competitive hip-hop dancer) to an acclaimed author, E.J. Koh (B.A. English '10) continues to leave an indelible mark on the literary landscape. Her talent and contributions to the world of literature have once again earned recognition, this time as a prestigious 2023 National Endowment for the Arts (NEA) Creative Writing Fellow and in a feature in Poets & Writers Magazine, where her life and creative odyssey take center stage. 
Koh's literary prowess extends beyond the realm of traditional poetry and memoir. Her newly released debut novel, The Liberators (Tin House Books, 2023), has quickly garnered critical acclaim and received glowing reviews from Publishers Weekly and Kirkus Reviews. Her previous work, a memoir titled The Magical Language of Others (Tin House Books, 2020), explores Korean history, intergenerational trauma and her personal reckoning with the art of poetry. In contrast, The Liberators invites readers to confront challenging questions about the act of erasing troubling origins or reconciling with them in the context of human history.
As an NEA fellow, Koh's new project will explore the concept of han. This so-called "untranslatable" Korean word encapsulates the profound feeling of sorrow stemming from oppression and atrocity, a sentiment passed down through generations. Her investigation into han seeks to unravel its multifaceted implications and its potential to act as a catalyst for social justice. "Han is not unique to Korean culture, but rather universal and yet Korean society developed a particular language to express its sensitivity to tragic or catastrophic events," she adds.
Reflecting on her formative years as an undergraduate at UCI, Koh cites a valuable lesson from a poetry class over a decade ago. "My poetry teacher at UCI said to me, 'You're adept at commencing a poem, but you struggle at its conclusion – the turn,'" she fondly recalls. Her professor imparted that her poems lacked a vital element: magnanimity. This crucial attribute, her professor explained, meant that a poem must either forgive her mother by its conclusion, or the poem itself must be forgiven for not doing so. Without this, they emphasized, it could not truly be considered a poem. This advice has continued to resonate with Koh, shaping her approach to writing in all its various forms. "Looking for the turn comes not only in my poems but in the turn of a sentence, an image, a chapter, a character," she affirms.
For budding authors, Koh emphasizes that writing "is not the thing, it's the thing that gets you to the real thing, which is human connection." She underscores the significance of workshops, which she describes as a space for reciprocal care and the celebration of our shared humanity. It's a reminder that writing goes beyond words on a page; it is a tool for building connections and understanding.
To learn more about E. J. Koh's writing and educational journey, you can revisit her profile here.
---
E. J. Koh is the author of The Magical Language of Others, which won a Washington State Book Award, Pacific Northwest Book Award, and Association for Asian American Studies Book Award, and was longlisted for the PEN Open Book Award. Koh is also the author of the poetry collection A Lesser Love, a Pleiades Press Editors Prize for Poetry winner. Koh's work has appeared in AGNI, the Atlantic, Boston Review, Los Angeles Review of Books, Poetry, Slate, World Literature Today, and elsewhere. Koh earned her MFA at Columbia University and her PhD at the University of Washington, and has received National Endowment for the Arts and MacDowell fellowships. She lives in Seattle, Washington.
Twitter/X: @thisisejkoh
Instagram: @thisisejkoh
Website: https://www.ejkoh.com/