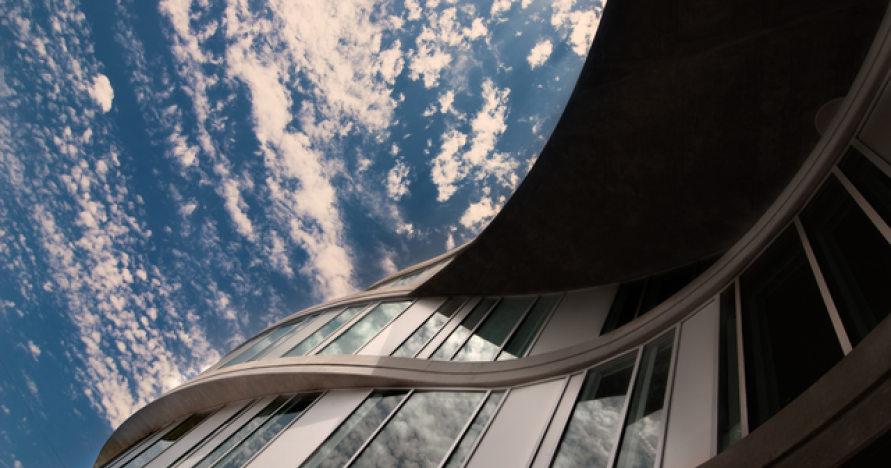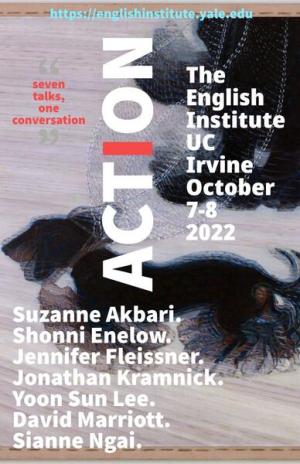 For more than seven decades, The English Institute has been a major resource for developments in criticism, theory, and scholarship, while honoring traditional fields of interest and modes of literary analysis. In 2015, The English Institute began moving its annual meeting around the country.
Three institutions now host The English Institute conference: Yale University (2015 and 2018), the University of Chicago (2016 and 2019), and the University of California at Irvine (2017 and now 2022).
More information about the Institute can be found here.
Agenda and details
This year, our conference theme will be Action.  The conference will begin at 1 PM on Friday, October 7, and the last session will end at 6 PM on Saturday, October 8.   All events will take place in the School of Humanities at UC Irvine, in Humanities Gateway 1030.  There will be receptions both Friday on Saturday and lunch will be provided on Saturday. 
Here is a complete schedule of speakers for the conference:
Friday, October 7th
1:00pm: Welcome
1:15: Jennifer Fleissner, Indiana University, Action Without Will
3:00: Suzanne Conklin Akbari, Institute for Advanced Study, Diaspora, Sovereignty, Indigeneity
4:45: Jonathan Kramnick, Yale University, Action at a Middle Distance
6:15: Opening Reception
Saturday, October 8th
9:00am: David Marriott, Emory University, Action and Creation
10:45: Yoon Sun Lee, Wellesley College, Structuralist Violence
12:30pm: THE CONVERSATION, Lauren Berlant, "Slow Death (Sovereignty, Obesity, Lateral Agency)"
1:30: Lunch         
2:45: Shonni Enelow, Fordham University, Acting the Part
4:30: Sianne Ngai, University of Chicago, Scenes of Error
6:00pm: Closing Reception 
Because the central idea of the Institute is "Seven Talks, One Conversation," we encourage all registrants to attend the entire conference, since we find that the conversation builds over the course of our day and a half together.  Talks are usually 45 minutes long, followed by 45 minutes of question and discussion.  That discussion can be vigorous, so in attending and participating in the Institute you will become a part of the event.  You will also be part of the event in our discussion of a common reading—this year, Lauren Berlant's "Slow Death (Sovereignty, Obesity, Lateral Agency)." You will receive a pdf of the reading when you register. Graduate students, independent scholars, faculty members—everyone is encouraged to come and contribute.
Questions?
Please contact Virginia Jackson, vwjackso@uci.edu, or The English Institute, englishinstitute@yale.edu, with any questions or concerns about registration, but please do register right away, since places will fill quickly, and we want UCI attendees to receive preference. We look forward to seeing you there!