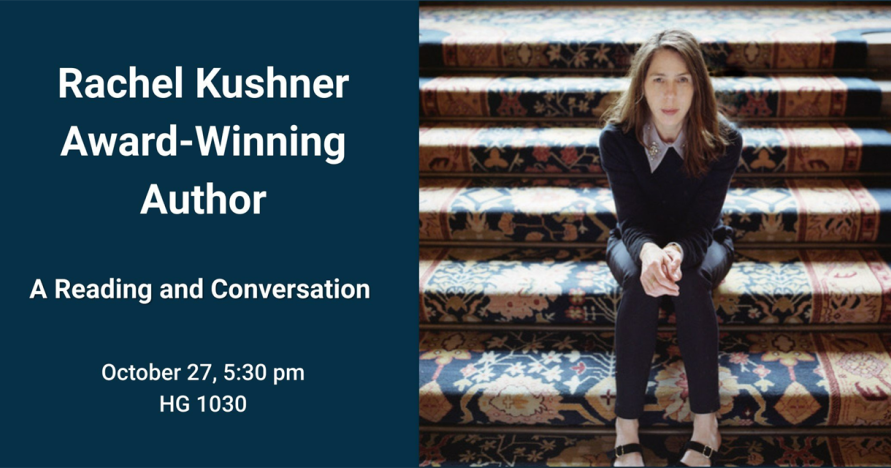 Please join us for an evening of reading and conversation with Rachel Kushner, the award-winning and New York Times bestselling author.
Rachel Kushner's New York Times bestselling books include the novels The Mars Room, The Flamethrowers, and Telex from Cuba, as well as a book of short stories, The Strange Case of Rachel K. Her most recent book, The Hard Crowd, collects twenty years of essays on politics, art, and culture. She is a Guggenheim Foundation Fellow and the recipient of the Harold D. Vursell Memorial Award from the American Academy of Arts and Letters. She has won the Prix Médicis and been a finalist for the Booker Prize, the National Book Critics Circle Award, and was twice a finalist for the National Book Award in Fiction. Her books have been translated into twenty-six languages. Her fiction has appeared in the New Yorker, the Paris Review, and Harpers, and her essays in Artforum, Bookforum, the New York Times Magazine, and starting in 2022 she has become a regular columnist for Harpers.
This event is sponsored by UCI Illuminations; Criminology, Law, and Society; and English.