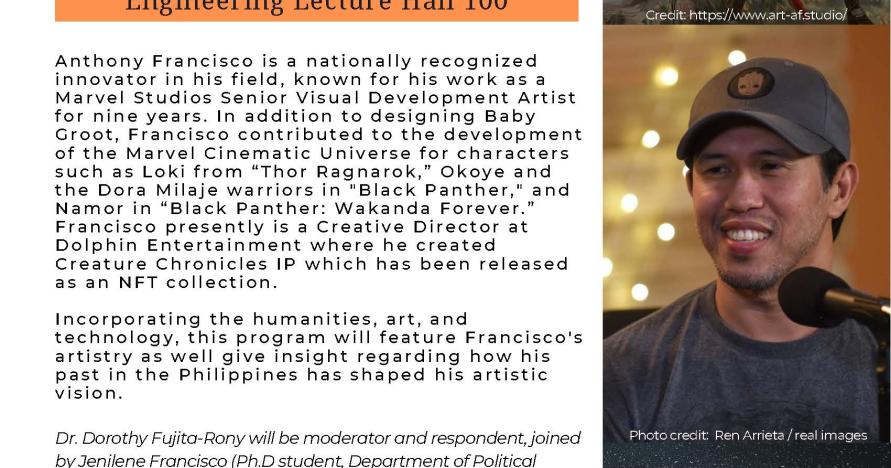 Anthony Francisco is a nationally recognized innovator in his field, known for his work as a Marvel Studios Senior Visual Development Artist for nine years.
Incorporating the humanities, art, and technology, this program will feature Francisco's artistry as well give insight regarding how his past in the Philippines has shaped his artistic vision.
Dr. Dorothy Fujita-Rony will be moderator and respondent, joined by Jenilene Francisco (Ph.D student, Department of Political Science) as a fellow respondent.
Questions and concerns can be forward to UCI Asian American Studies faculty member, Professor Dorothy Fujita-Rony at dfr@uci.edu 
Engineering Lecture Hall 100