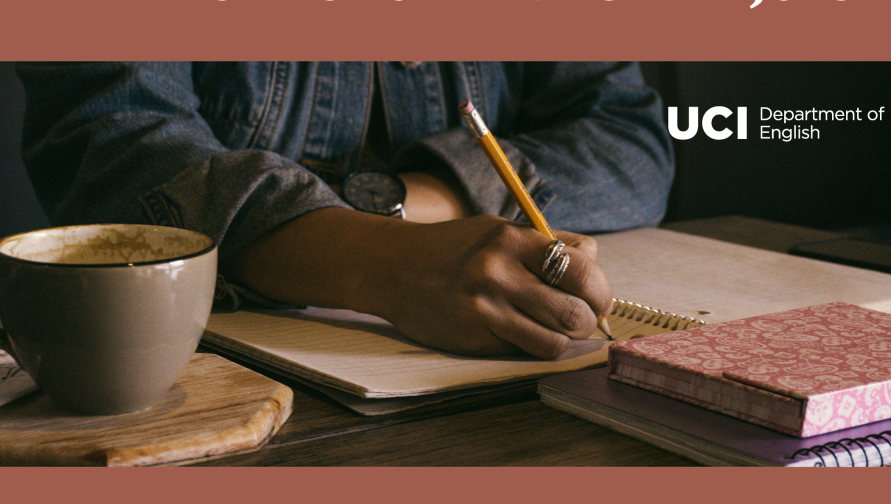 "So what are you going to do with that English major?"
How about helping the schools, companies, or communities you care about tell their stories, using the knowledge you've developed about plot, character, metaphor, setting, context, audience, and more?
Applications are now open for our Fall 2022 Internships for English Majors program. The  UCI Department of English is pleased to offer paid internships in marketing and communications for English majors with a demonstrated track record of academic success and an interest in applying their studies in an employment setting. Positions include on-campus placements with UCI departments and programs and opportunities to work with non-profits off campus. Positions are limited and priority will be given to juniors and seniors with a grade point average of 3.5 or above. Students should be available to work 5-10 hours per week, and they must enroll in Writing 197.
You can hear from our Fall 2021 interns and employers in this 2-minute video: https://www.youtube.com/watch?v=d5N2_nWYqeY&t=35s
Information session: Tuesday, April 19, 2022. Recording of info session here.
Application Deadline: Friday, May 20, 2022. Apply here. *When applying, please make sure to log in with your UCI Google account.
Placements: Summer, 2022
Internships begin: Fall, 2022
WRITING 197: Mondays 2:00-400pm; 2-4 P/NP units, Fall 2022
For information, please contact Prof. Julia Lupton, jrlupton@uci.edu. The non-profit segment of this program is supported by generous donations from the community; if you would like to support an intern, please contact Prof. Lupton about giving opportunities.