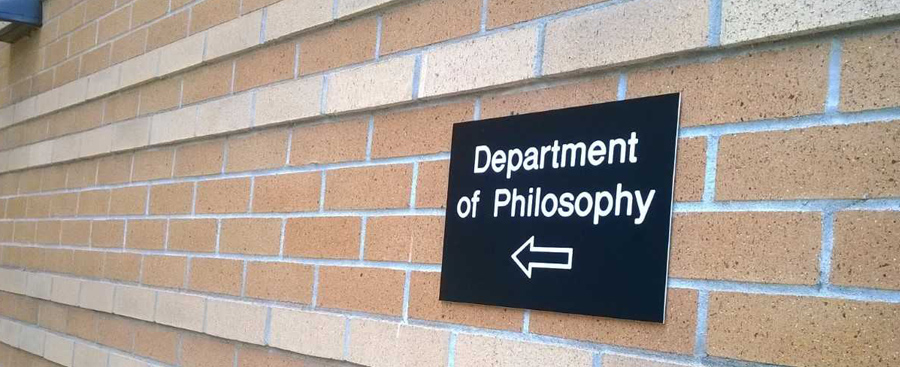 UCI opened its doors in the fall of 1965, the first philosophy course was taught by Daniel C. Dennett. Abraham I. Melden was the founding Chair of the Department, and one of a handful of founding faculty of the 'instant university', expanding the University of California system. Today we have the Melden Chair in Moral Philosophy, honoring our founding Chair.

Over the decades the Department's focus has remained on the core areas of philosophy together with the history of philosophy. Analytic philosophy, continental philosophy, and the historical periods of philosophy have been regularly represented. Prior faculty have included A. I. Melden, Karel Lambert, Nelson Pike, Gerasimos Santas, Peter Woodruff, Guy Sircello, Kit Fine, Terence Parsons, Gary Watson, Brian Skyrms, Gregory Kavka, Penelope Maddy, Alan Nelson, Jeff Barrett, Nick Jolley, Nick White. Distinguished visitors over the years included David Armstrong, Peter Simons, Barry Smith, Kevin Mulligan, and Ruth Barcan Marcus.

Since 1998 Philosophy-at-Irvine has been studied in two Departments (running two tracks to the Ph.D.): Philosophy, in the School of Humanities; and Logic and Philosophy of Science, in the School of Social Sciences. As the names indicate, the former specializes in a variety of systematic areas and in the history of philosophy, and the latter specializes in the more technical areas, while cross-currents lead in varied directions (as philosophy takes its varied course).

The Philosophy Department remains committed to areas in ethics, political philosophy, metaphysics, epistemology, phenomenology, and historical periods from the ancient Greeks to 20th century thought. In addition, faculty pursue themes in philosophy of mind and philosophy of language.