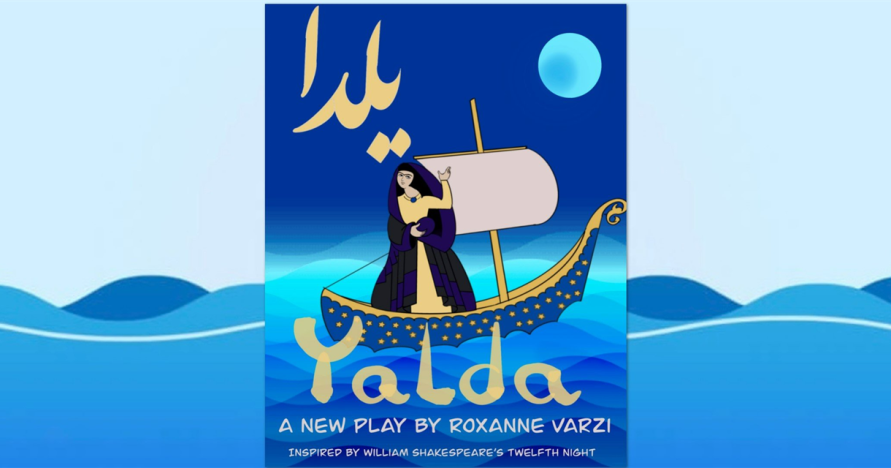 On the eve of Yalda, the longest night of the year, a twin, shipwrecked on the shores of the Caspian Sea and searching for her lost brother, cuts her hair and takes on the role of a man in order to survive in the land of Islamia.
Join us for a reading of Roxanne Varzi's new play, Yalda: An Iranian Twelfth Night, directed by Eli Simon.
Roxanne Varzi is professor of Anthropology at UCI. She is a writer, anthropologist, filmmaker and sound artist. Her books include Warring Souls: Media, Martyrdom, and Youth in post-Revolutionary Iran and Last Scene Underground: An Ethnographic Novel of Iran. She is currently working on Splinters of a Careless Alphabet, a play and graphic novel about Henry Corbin and "the children of the Iranian Revolution."
Eli Simon is Chancellor's Professor of Drama at UCI and Artistic Director of the New Swan Shakespeare Festival.
Free and open to all; seating is limited, so come early!
Register here for updates about this event.
Graphic by Kasra Paydavousi. Co-sponsored by llluminations: The Chancellor's Arts and Culture Initiative